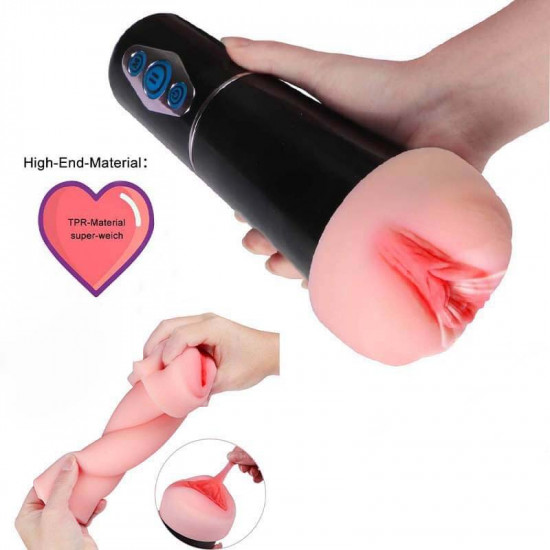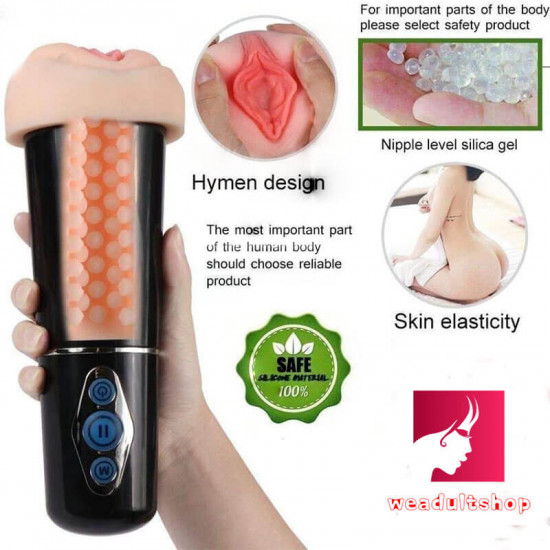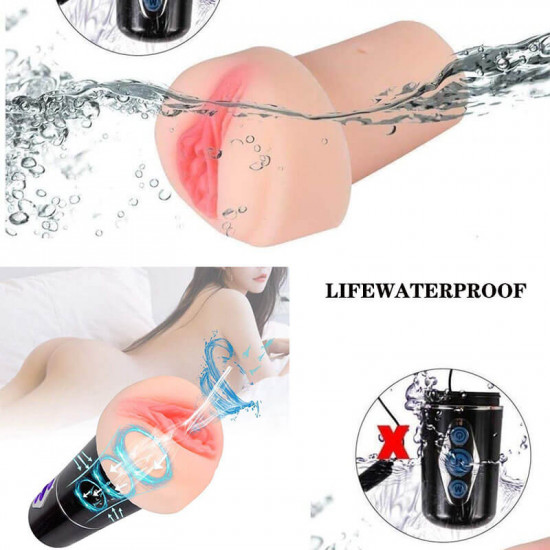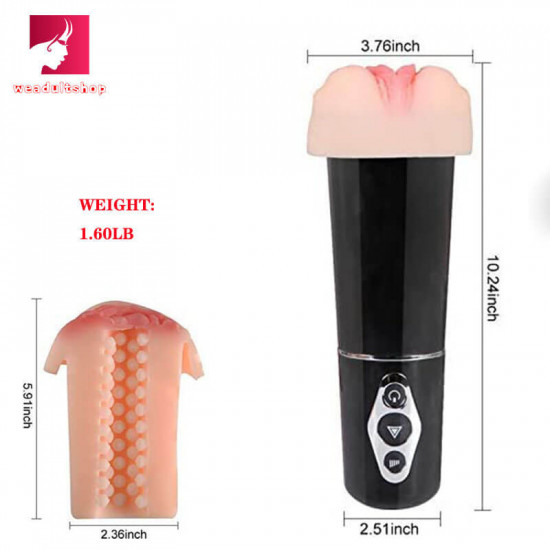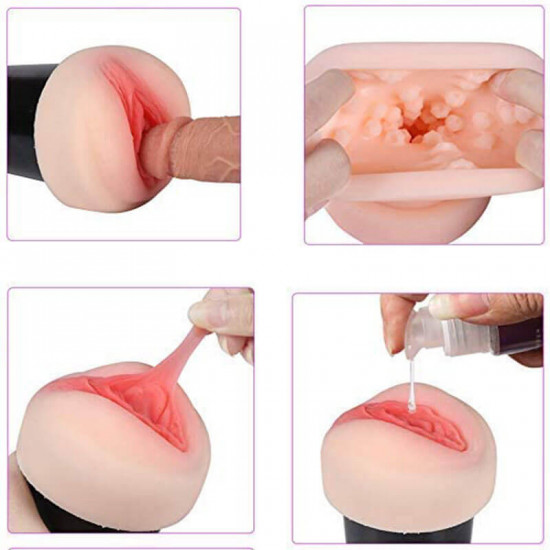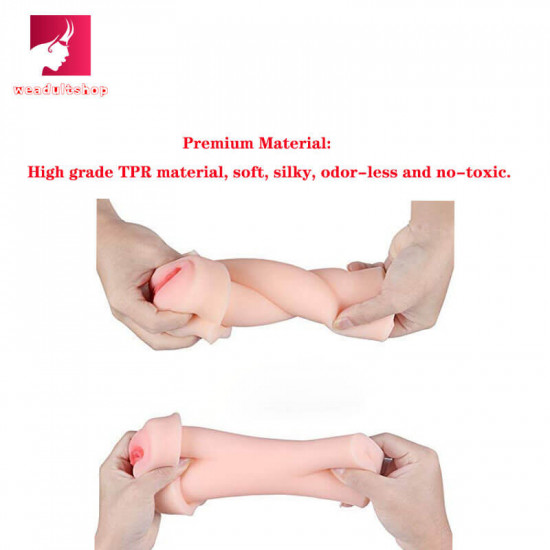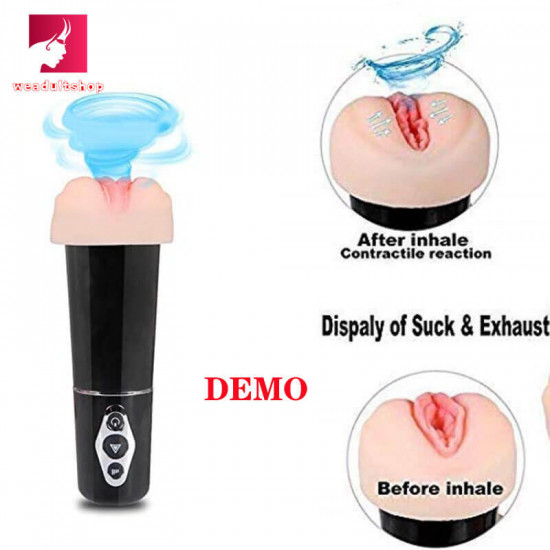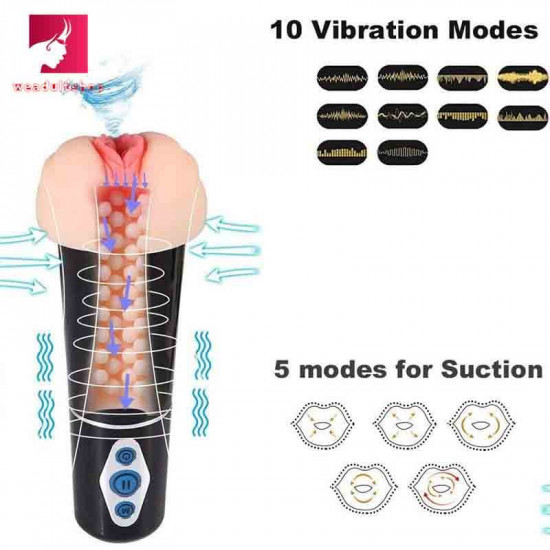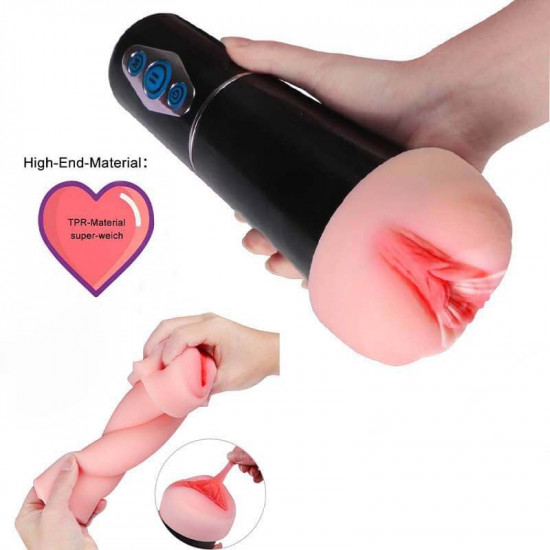 New -14 %









10 mode silicone smart vibrating pocket pussy
Vibrating pocket pussy is a waterproof adult toy with 10 vibrating modes for couples. You can use the anal and vaginal tunnels of the virgin male masturbator at the same time. Your penis can be excellently stimulated by a particle inside the walls. Your comfort will be enhanced by the 3D genuine virgin pussy pocket's irregular convex inner particles, fine-grained structure, and irregular gutter. Additionally, 10 vibration modes can suck and smother your cock; just try to picture how it feels.

Speifications:


Model: Inspiratory pocket pussy
Material: TPR
Functions: inhalation, exhaust, vibration
Weight: 1.6lb
Vibration modes: 10
Sucking patterns: 5
Unique

internal

Channel: Realistic feeling like stimulation exercise, as compact as a young women. Excitingly intense and lustful bumps.
Life waterproofing: use water based lubricants for better comfort and experience
Noise: Less than 45dB.
What you desire is this.
You will have more enjoyment with safety material, no odor, 5 frequency suction, and 10 frequency vibration.
Reason 1: superior TPR materials that are gentle on the skin and safe and reliable products
Reason 2: powerful suction with 5 different modes of suction
Three: There are ten strong vibration modes available. You can always find one.
Reason #4: USB charging, a portable USB charging interface that is always usable and highly practical
Product Details:
1.3D stereo channel, internal stereo structure, wrap your penis tightly and stimulate your nerves
2. Strong shock and absorption, double stimulation. Ten kinds of vibrations, five kinds of sucking sensations
3. USB charging: USB interface charging, save the trouble of replacing the battery
4. Soft material, good elasticity, high-quality TPR material, no odor, safe material can be put into the body to stimulate the G spot
Features:
1. Portable and smart, multiple feel, giving you unlimited fun for you to enjoy
Safe, high elasticity silicone, suitable for all sizes, inner layer crystal clear, skin-friendly, non-toxic, waterproof, easy to use, clean
2. 10 mode frequency induction, easy control
3. The portable design makes it easy to carry and fits easily into the bag, whether you are traveling or at home, you can enjoy it
Package:
1 X Masturbator with box
Warm Tips:
Wash product thoroughly before and after each use, we recommend the use of a toy cleaner. Such as warm soapy water.
Do not use on any open wound, skin lacerations or swollen or inflamed area. Discontinue use if pain or discomfort develops.
100% discreet package, without any sensitive words or labels
Instructions:
Vibration button: there are 10 kinds of vibration modes, 1-10-1 cycle using, press to change the vibration mode. Long press for 3 seconds to close the vibration
Exhaust button: one key exhaust button, press and exhaust the air
Suction button: there are 5 kinds of suction modes, 1-5-1 cycle using, long press 3 seconds to close the suction function
Stock:

In Stock

Model:

10-mode-silicone-smart-vibrating-pocket-pussy

SKU:

10-mode-silicone-smart-vibrating-pocket-pussy