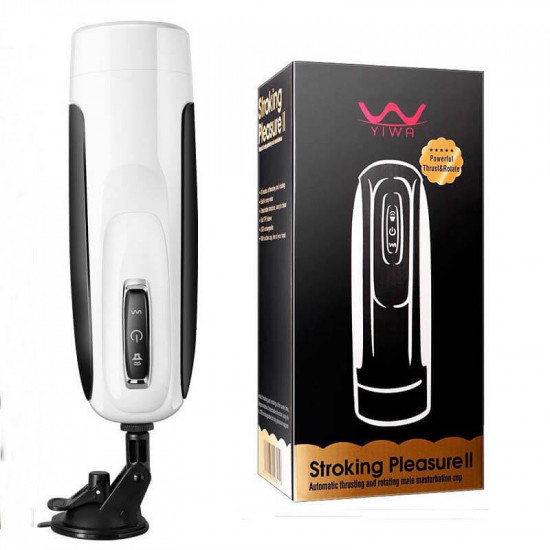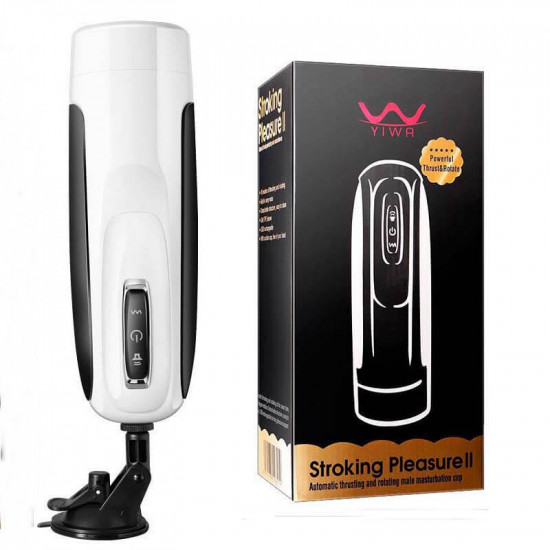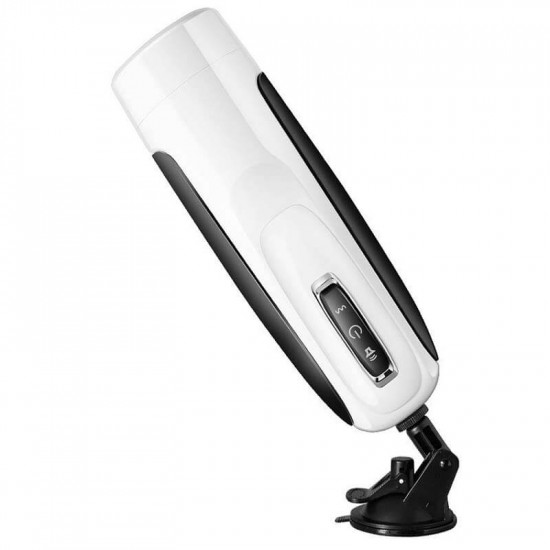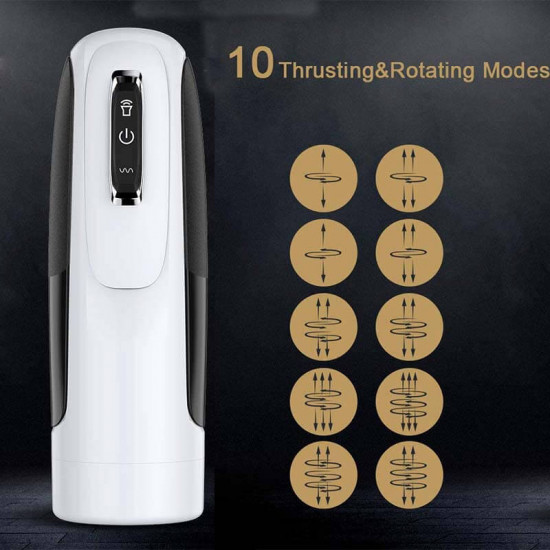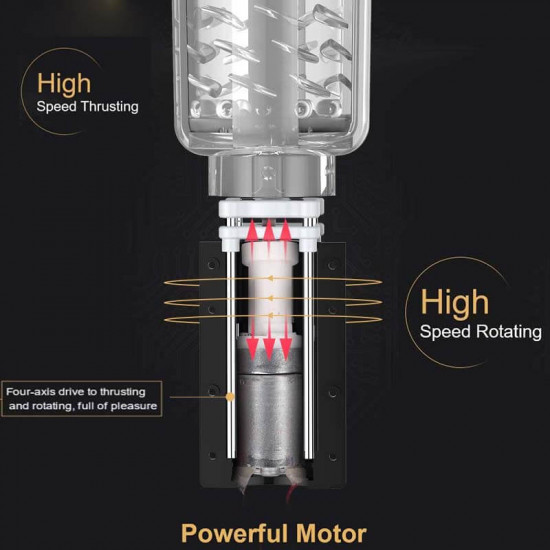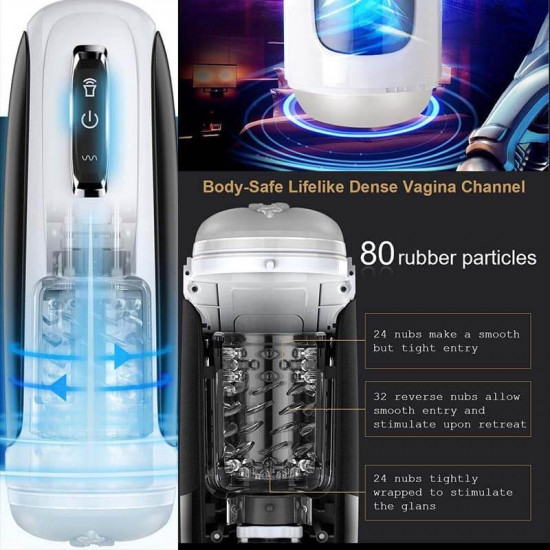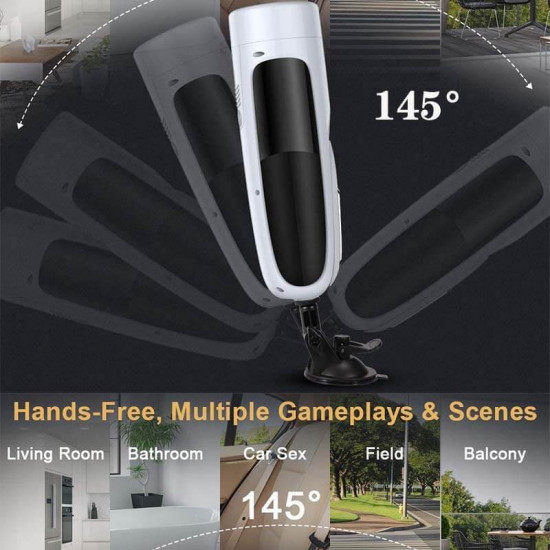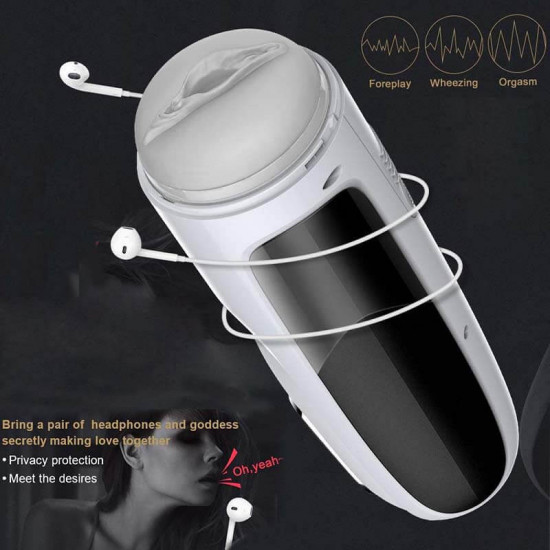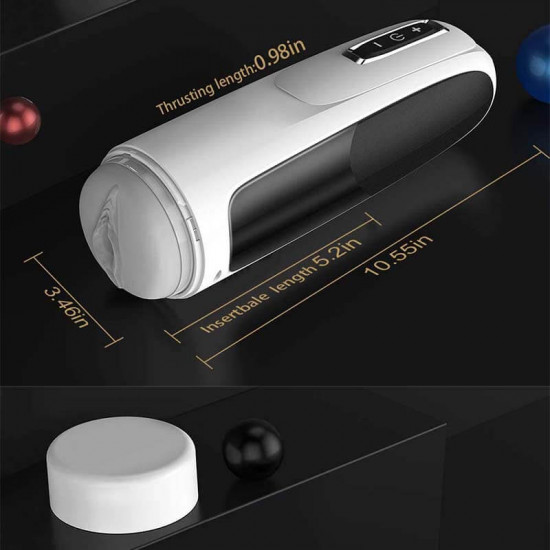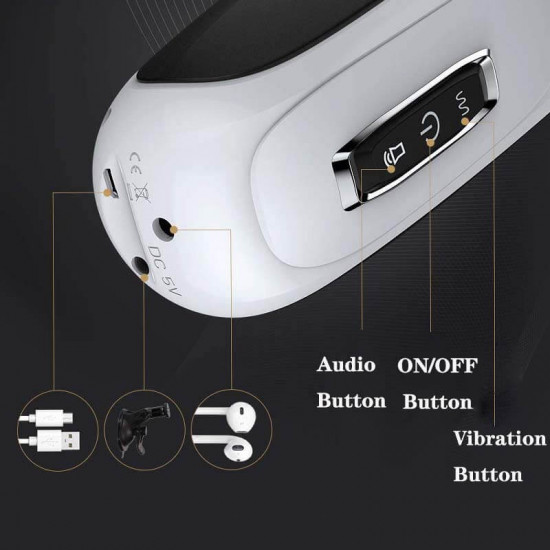 -15 %









automatic 3d texture thrusting rotating vagina pussy
This product qualifies for free shipping
Discreet delivery with discreet dispatcher information
Vibrating pocket pussy is a silicone sex toy for adult guys that is waterproof. You can use the 3D texture vagina pocket pussy sex toy however you wish; it has ten exciting speeds and rotation patterns.
Men can use the automatic vibrator clitoris as a climax and endurance sex toy. With each thrust, 3D texture design pocket masturbator males can rub your penis in a more enticing method.
Men's pocket pussies include strong suction cups, so you can even set them on solid surfaces to use them anyplace. Masturbator stroker is a male inter-sound masturbator toy that is waterproof and allows you to hear the sensual sound. Male masturbators' toy with a flip-open design for men stroker is removable and simple to clean. You can keep your privacy protected while listening to several types of sex love speech using a male masturbation pocket and earphones.

Specifications:

Name: Thrusting rotate masturbator
Thrusting &Rotating: 10 frequencies
Material: ABS+TPE
Size: 88 X 268mm
Charging: USB cable
Functions: thrusting, rotating, heating, 5D three-dimensional sound,intelligent interactive


Features:

10 ROTATING MODES TO ENJOY: This completely automated masturbator cup has a very powerful motor and offers 10 exciting rotation patterns and speeds. It can rotate and thrust fully automatically, and it can do so swiftly. You can engage in persistent, slower thrusts for stamina training and a slowly-building climax or try the fast thrusts of its highest setting for a wild, furious session.
HANDS-FREE CLIMAXES: With the provided suction cup connection, hands-free enjoyment is a breeze. Liberate your hands, activate the toy with a push of a button and explore solo play, or hand the toy over to your partner and let them control your enjoyment. It screws to the bottom of the auto masturbator base and locks into place on most smooth nonporous surfaces.
Step past the vaginal to find a supple canal lined with rows of stimulating nubs that will massage your sensitive tip with each stroke. LIFELIKE 3D TEXTURED CHANNEL. The masturbator cup's private stoking sleeves are made to resemble the experience of having a genuine companion. Masturbating allows you to fill the soft, seductive crevices with your erect penis and enjoy realistic, penetrating sex with yourself. Your cock is caressed by seductive ticklers as you reach a magnificent climax.
GIRLS' AURAL STIMULATION MOANS: There are three sound options on this masturbator cup: foreplay, wheezing, and orgasm. Simply connect your headphones and turn on the sound to share the experience with someone else. You will experience real sensations as she orgasms with you.
REMOVAL OF FLEXIBLE SLEEVE: The masturbator cup has a flip-open design that completely disassembles for simple cleaning, making it practical for several applications. Before and after playtime, thoroughly wash the toys with warm, soapy water or your preferred toy care product.

All guys will find masturbator sex toys to be ideal because they are constantly ready and willing to take your cock. With the help of your seductive vagina stroker, reaching the climactic explosion you long for has never been simpler. Whether you're single, your lover is gone, or you just need some alone time, a masturbator will increase your pleasures and satisfaction. Even more sexual excitement is possible with a vibrating masturbating sleeve! Your shaft and balls will experience the amazing vibrations, giving you the earth-shattering climax you deserve. Using a man stroker that looks authentic will increase your pleasure when masturbating!

In order to simulate the soft texture of genuine, intimate flesh, these male strokers are made of specially designed sex toy materials. The most powerful masturbating of your life may be had using these premium cock sleeves for men! Treating yourself to a sex toy that will give you the most wonderful sexual pleasure of your life and a more potent climax is not just for women.

Every time you use this completely automated sex masturbator, you can explore with hundreds of different combinations of pleasure thanks to its selection of 10 exhilarating spinning and thrusting pace patterns. Rather than simply tickling the nerve endings on the surface of your skin, one of the motors instead creates potent sound waves that penetrate deep into your penis and give the sensation that it is resonating pleasurably from all directions simultaneously. It will enable you to experience the most intense pleasure of your life. You can opt to play the masturbator cup quickly or in a rhythmic manner while controlling it based on how your body responds.

Thrill


Slow it down, speed it up, until your body shakes and your climax overwhelms you.

Treat

Begin to explore yourself, your body, your senses. Listen to your body, guide your hands.

Tease

Let your anticipation build. Imagine teasing and spoiling yourself, how good it will feel.


Stock:

In Stock

Model:

automatic-3d-texture-thrusting-rotating-vagina-pussy

SKU:

automatic-3d-texture-thrusting-rotating-vagina-pussy