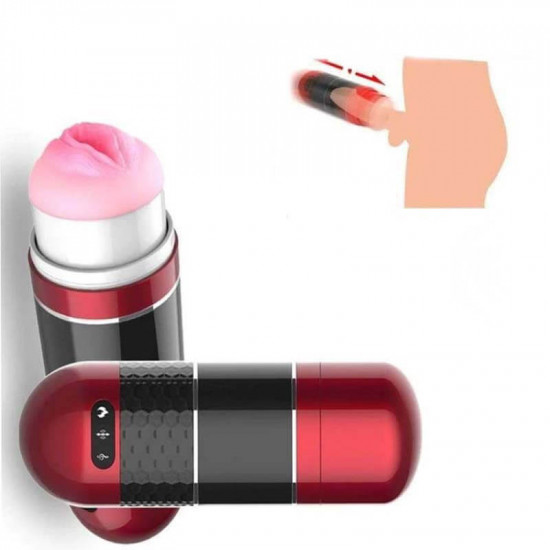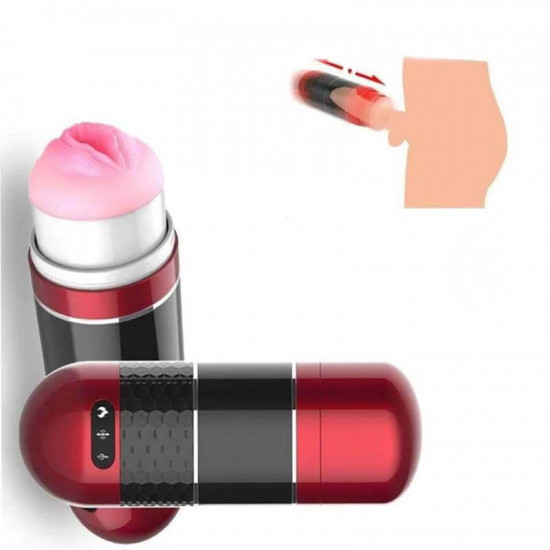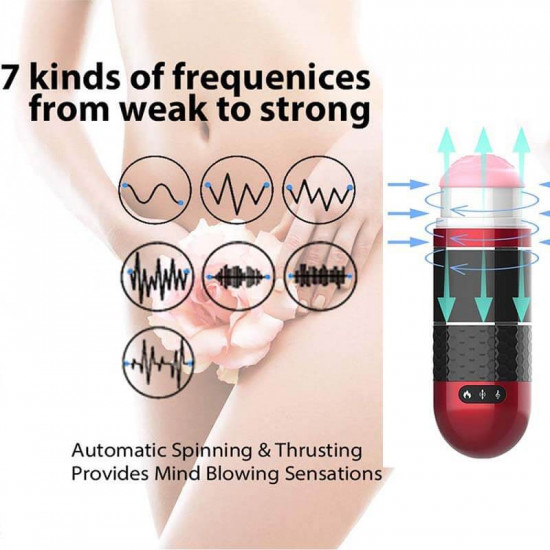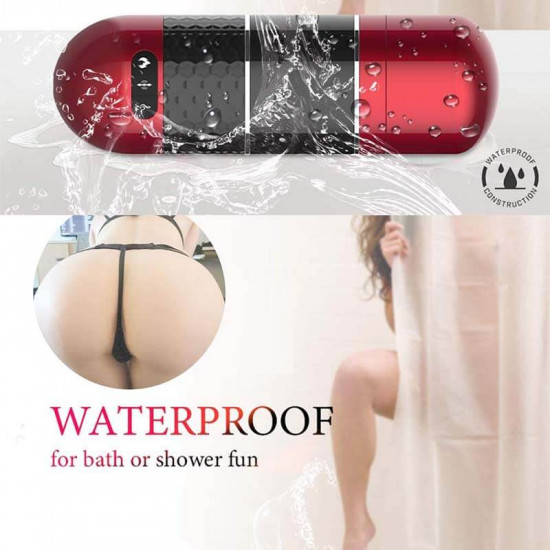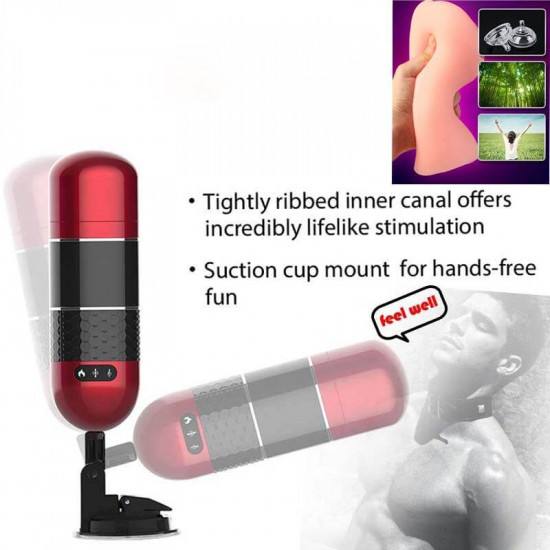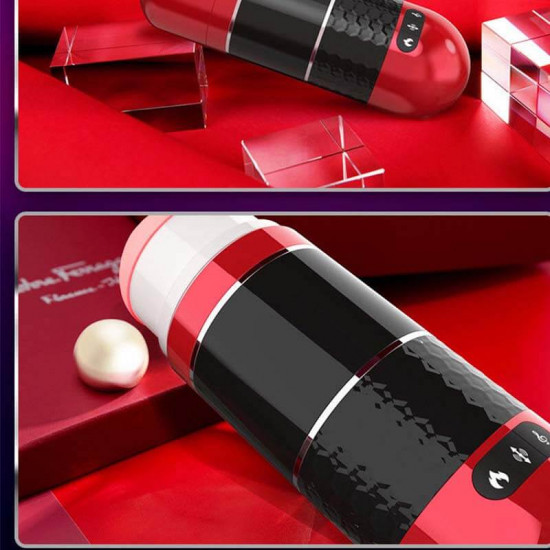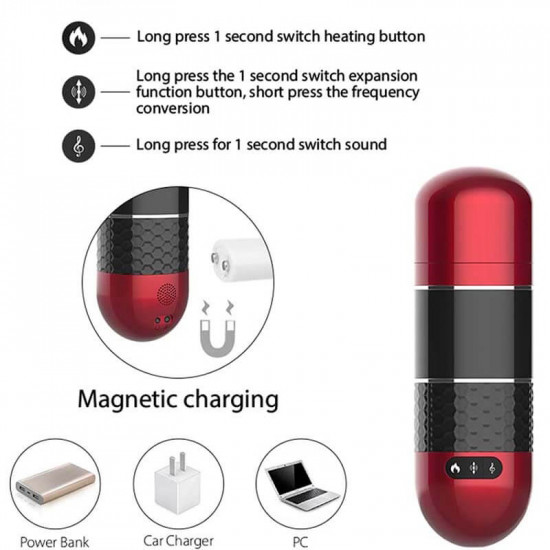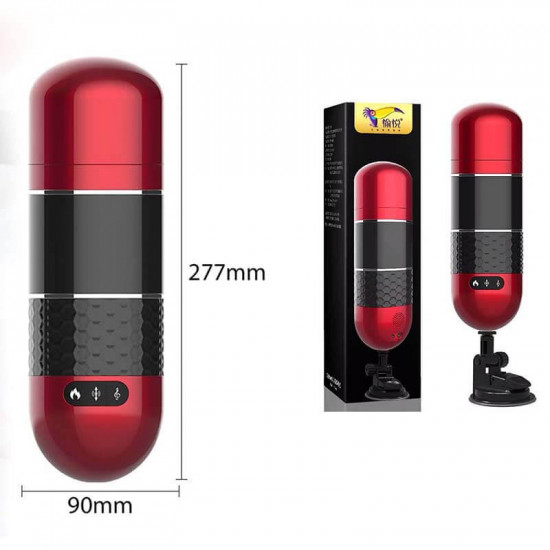 -12 %








interactive pocket pussy male masturbator vr vibrating thrusting heating
This product qualifies for free shipping
Discreet delivery with discreet dispatcher information
Here is an interactive pocket pussy for sale. You will have a unique experience each time you use this fully automatic telescopic vsp interactive male masturbator-powered pocket pussy vr masturbator.
This pulsating male masturbator with real-time AI interaction and complete intelligence is a pocket pussy. Extremely long telescopic, vibration with frequency conversion, internal heating, and alluring sound. The internal pseudo-scaling is fully eliminated because to the combination of the four key advances.
Due to the warm liquid inside, the vaginal pocket pussy toy is incredibly warm. Your sensibility is piqued by realistic channels, imitations of real channels, flesh fragments, gullies, and lumps. Every minute, thousands of deep tremors are inserted, making you eager to erupt deep in the channel each time. You can interact with a variety of characters, and you can still hear the 6D high-fidelity stereo sound.
Your gestures will be echoed in her speech. Her voice will be more rapid the faster you move. The mold is extremely warm, tight, and delicate. A thorough simulation of the channel amalgamation to your specifications is securely wrapped, with automatic wrapping, automatic size matching, automatic thickness adaption, and automatic full fitting. The vagina masturbator is made of high-quality, safe materials, so it won't hurt your body in any way.

Specifications:

Brand: Pleasure
Model: Interactive pocket pussy
Material: ABS+TPE
Place of Origin: Mainland of China
Control Type: Electric (battery power)
Functions: Intelligent heating, interactive voice, intelligent thrusting, intelligent clamp, multiple frequencies vibration, etc,.
Power: Battery/USB charging
Heating: 39 centigrade
Suction base: You can use it everywhere, Living room, bathroom, car, field, balcony

Features:


1. Full thrust impactor: with 280 strokes per minute and a maximum telescopic length of 2 inches, the automatic propulsion offers an exhilarating sensation.
2. USB magnetic charging: powerful magnetic, simple to connect the charging line, and the power card automatically adjusts so that it is quick and simple to use.
3. You can switch between the 7 frequency mode at any time for a varied joyful experience.
Flexible 360 °C column that has been heated to a constant temperature of 39 °C to give it a realistic sensation without being frigid.
4. A 4D folding virtual skin channel made of 100% soft silicone resembles the skin in a realistic way.

Awakening the sleeping sex ability, restore the warm and soft passage. Adhere to scientific and reasonable training, then 90 minutes is not a dream.

1. Reduce sensitivity: Fully cover the glans to massage, reduce the sensitivity of the glans, train your endurance

2. Massaging the sponge: 3D channel particles massage your penis in all directions, increase the strength and hardness effectively

3. Weakening the sensitive nerves: stimulate the sensitive parts constantly to adapt stimulation, increases time and endurance effectively

Package:

1 X male masturbator
1 X Data cable
1 X Sucker base
1 X Hi-fi sound earphones


Stock:

In Stock

Model:

interactive-male-masturbator-vr-vibrating-thrusting-heating

SKU:

interactive-male-masturbator-vr-vibrating-thrusting-heating