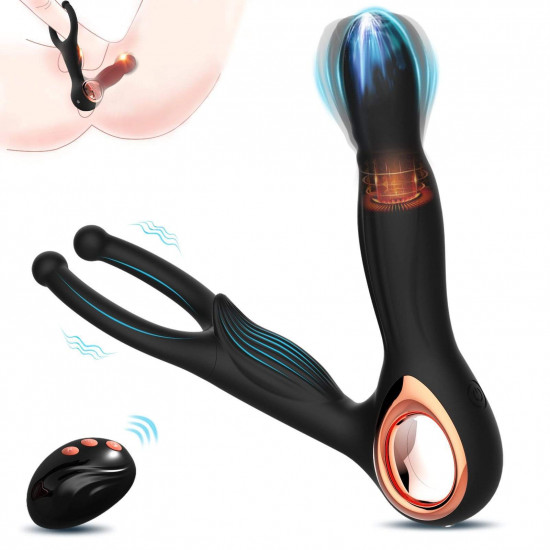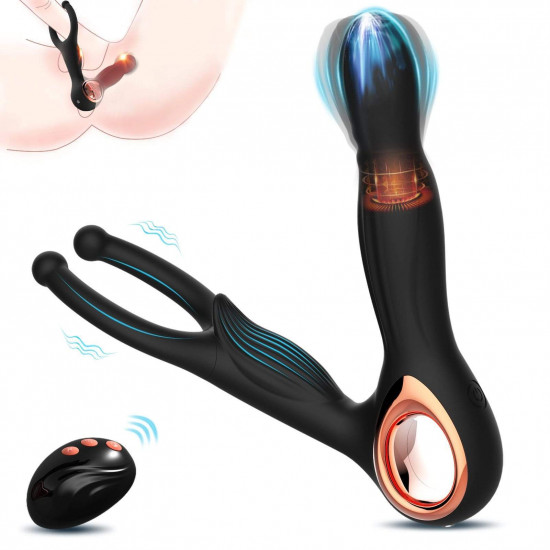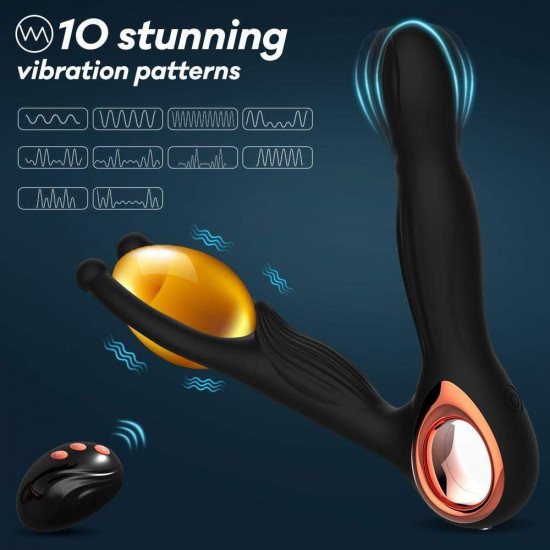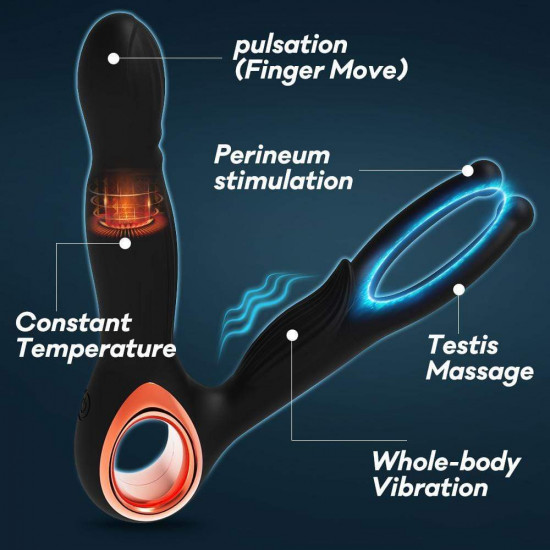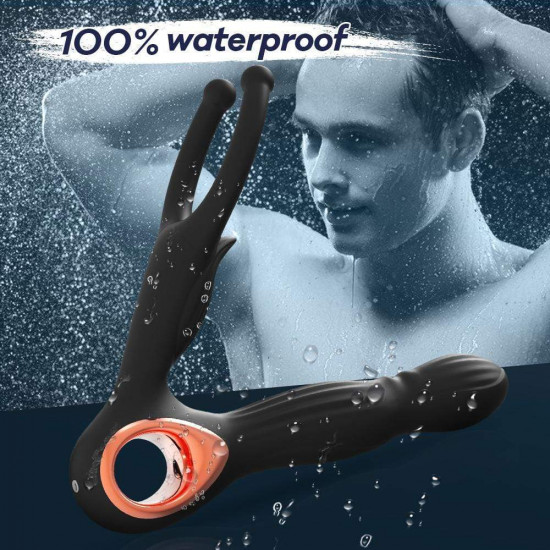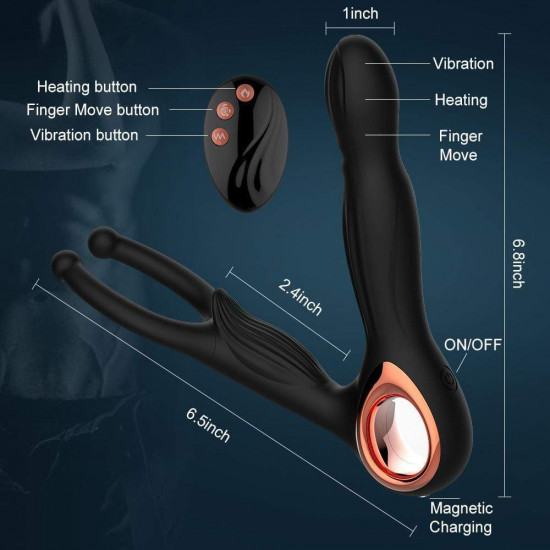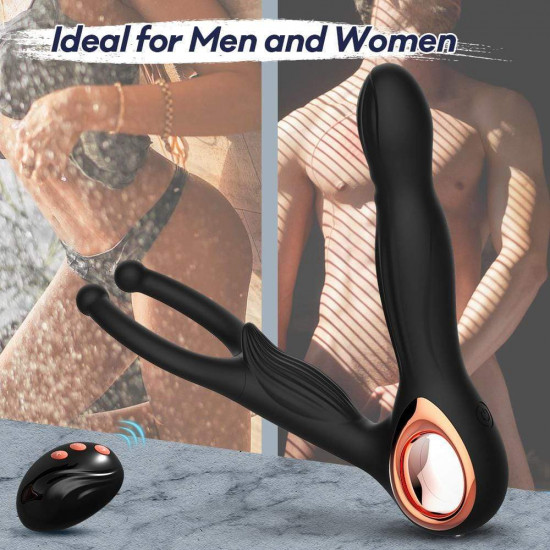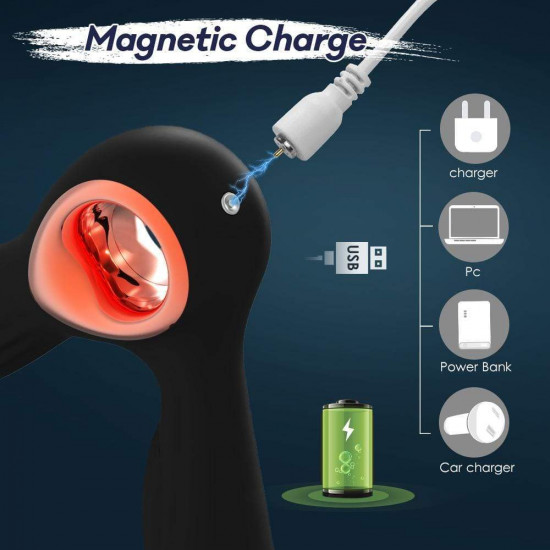 -19 %








Adutoys male vibrating prostate massager
This anal sex toy combines the features of a prostate massager, a perineum vibrator, a penis ring, and a balls loop all into one convenient package. You will become more sensitive, harder, and longer-lasting as a result of the twin rings since they stretch to fit tightly around your cock and balls while preserving enough stiffness to keep everything just where it belongs. This prostate massager has a flexible design that directs the vibrations precisely where they are needed to provide incredibly powerful sensations for the target area.
The continual heating function of this prostate massager helps to keep you nice and toasty. When you use it, much like a genuine dildo would, it heats up to a temperature that is virtually identical to our body temperature (reaching to 37.5-42°C in 1-5minutes). You will feel mind-blowing stimulation and orgasms, and it will also improve blood flow to the prostate, which will promote circulation. Additionally, it has the ability to treat prostatitis and protect against prostate cancer.
This anal vibrator includes dual stimulation for explosive orgasms; the shaft and tickler stimulate your prostate, anus, and perineum with 10 powerful vibration functions, including a variety of speeds and pulsating patterns. This anal vibrator is also waterproof, so you can use it anywhere. At the same time, gratify both the inside and external aspects of your being. Deliver you mixed orgasms!
The wireless remote is a brilliant feature that not only enables an enhanced, hands-free experience but also provides the opportunity to modify the tempo and rhythm of the massager from a distance of up to 32 feet (10 meters).
Because this electric massager is waterproof, you may use it everywhere, including in your bedroom, bathroom, or even bring it along when you travel. Because the entire body is covered with silicone, it is simple to clean with water either before or after usage. Because it is cordless and waterproof, there is nothing that can prevent you from taking advantage of a relaxing and therapeutic massage when you soak in a warm bath or take a long shower.
Stock:

In Stock

Model:

male-vibrating-prostate-massager

SKU:

male-vibrating-prostate-massager