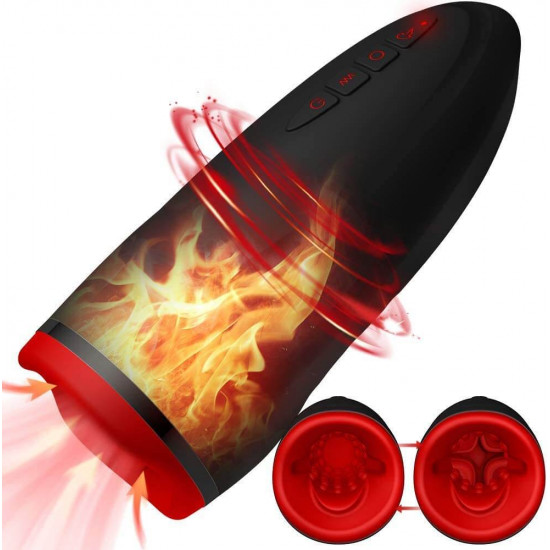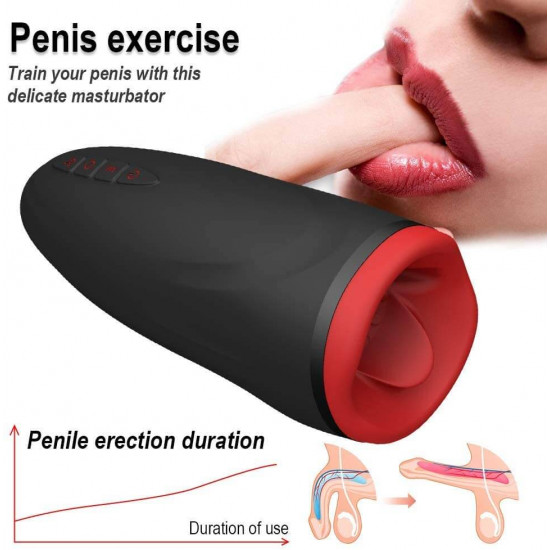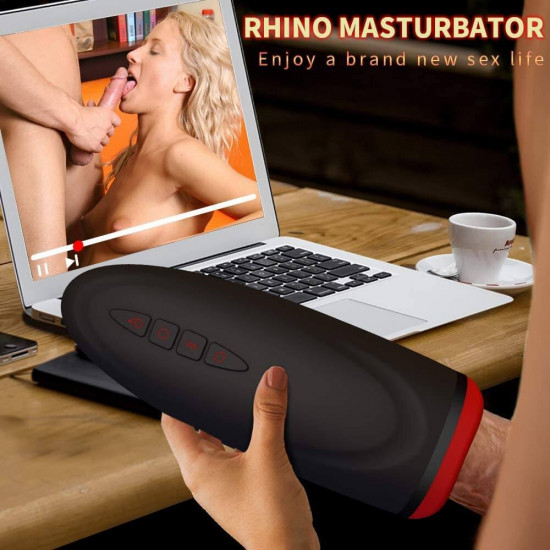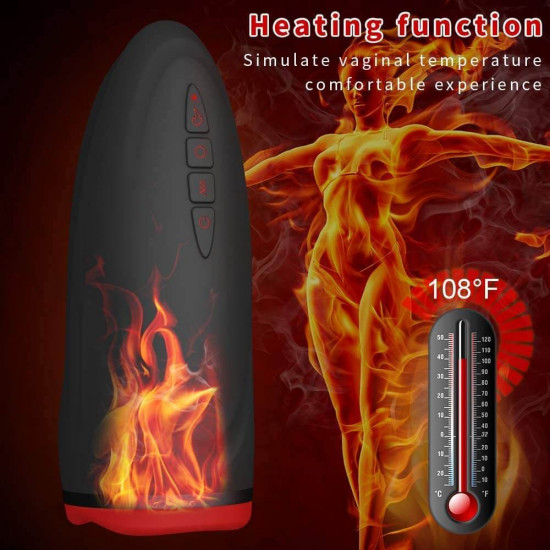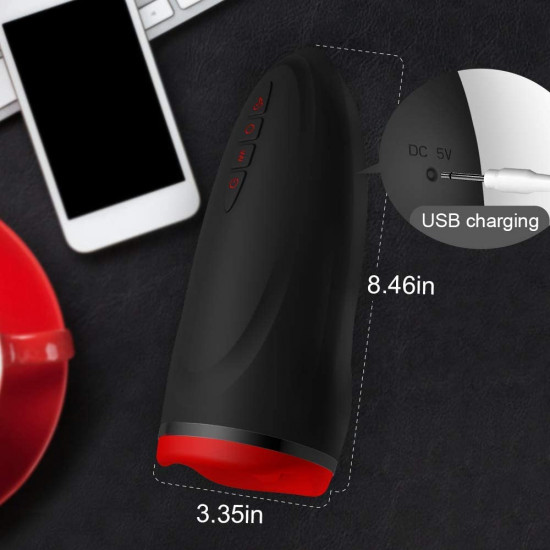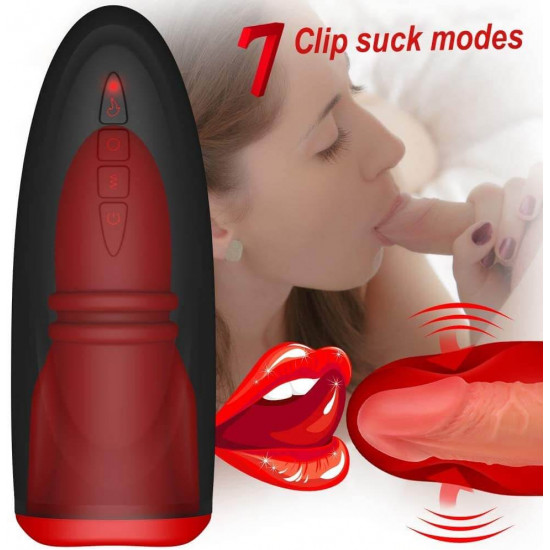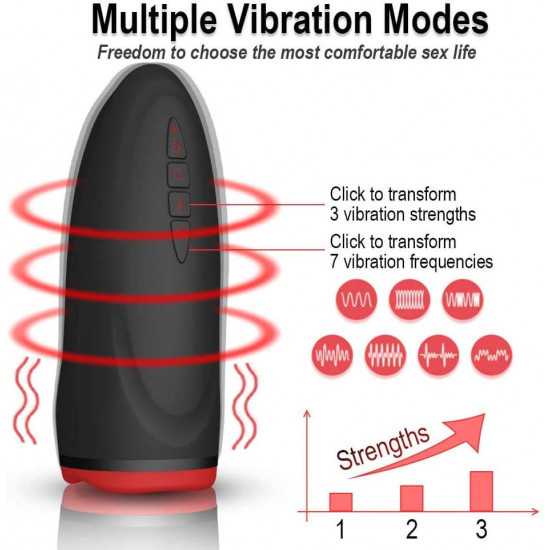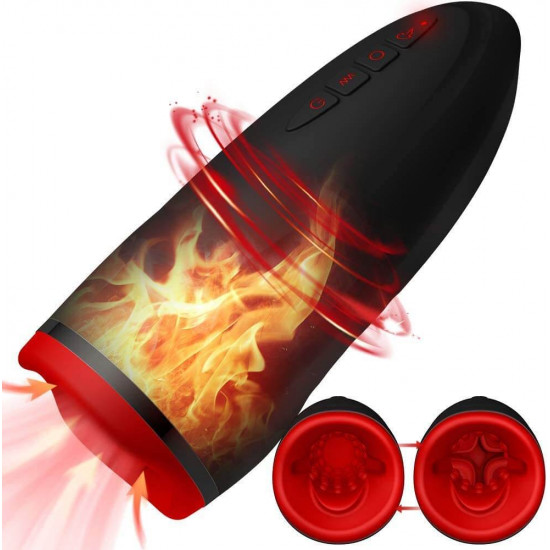 -15 %








male sex toy 7 vibration sucking modes heating mouth vagina
Features:
1. Airbag Contraction Structure – This oral masturbator resembles an airbag contraction structure to give you 7 massage modes with a pinching sensation that feels more like the throat being squeezed in a beautiful mouth.
2. 3 Speeds & 7 Vibrating Modes —
With 10 various vibrating modes, the sleeve is made to perfectly mimic the vaginal texture particles while securely sucking and massaging your dicks. To experience the sex and the true feeling, simply lightly click the button to switch to a different frequency.
3. Continuous Heat The Masturbator simulates the oral cavity's temperature at 42 degrees to produce a genuine, pleasurable sensation. It offers a quick heating feature with a 42°C maximum temperature. It gives you the sensation that your ideal lover is giving you a seductive hot mouthful when the vibrator, massage, and heating capabilities are all turned on at once.
4. Ergonomic Design – The product's exterior wall design adheres to ergonomic design, as well as non-slip texture design, simple and pleasant shape is convenient to grip, and the frosted shell provides a good feel. This allows you to fully focus on this premium oral sex and vaginal enjoyment.
5. The outside material is made of soft, flexible, and skin-friendly ABS, which is non-toxic. Warm water and a water-base lubricant are advised for cleaning.









10 Vibration Modes

Enjoy the lifelike penetrating feel of sex with 7 kinds of vibration frequency and 3 kinds of vibration intensity, the powerful vibration sense massages your p-e-n-i-s in all directions.

7 Clamping Methods

Say goodbye to manual control airbags,the unique clamping male masturbator provides you with the ultimate tightness through the four Intelligent adjustable air bags to obtain a different sense of squeez.

Heating Function

The realistic feeling of what feels like a hot mouth or vagina is hard to beat! it will take 3-5 minutes to heat up to 107°F and enter constant temperature mode, let you feel the heat of his body.
How to use

Please charge it fully before use, and apply enough water-based lubricant to get a better experience. Long press the power button, heating mode、vibration modes and clamping and suction modes for your choice.

USB rechargeable

The charging port is on the back of the product with the LOGO of DC charge. Please do not charge it when in use. The high-quality battery can last more than 1 hour with 2 hours full charged.

Easy to clean

Please do not disassemble the product, clean with running water, dry it directly and put it in a cool and ventilated place to dry it. Please do not store it with other silicone products .
Stock:

In Stock

Model:

male-sex-toy-7-vibration-sucking-modes-heating-mouth-vagina

SKU:

male-sex-toy-7-vibration-sucking-modes-heating-mouth-vagina