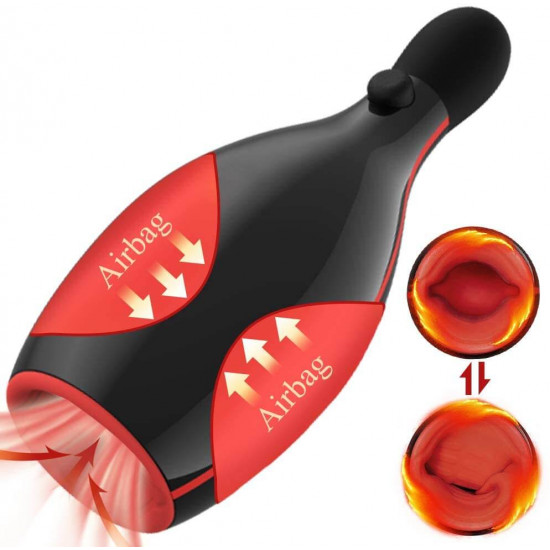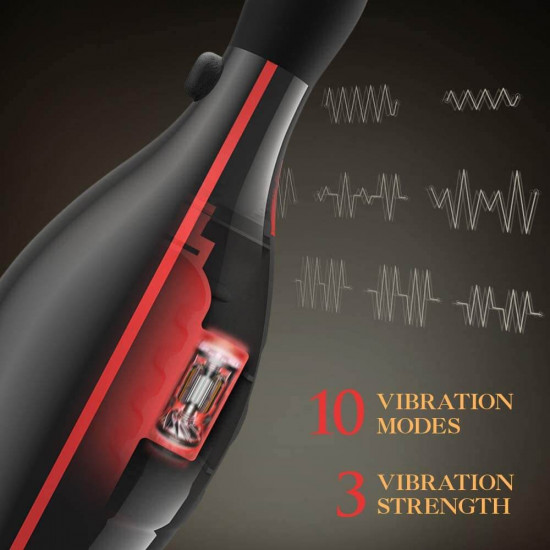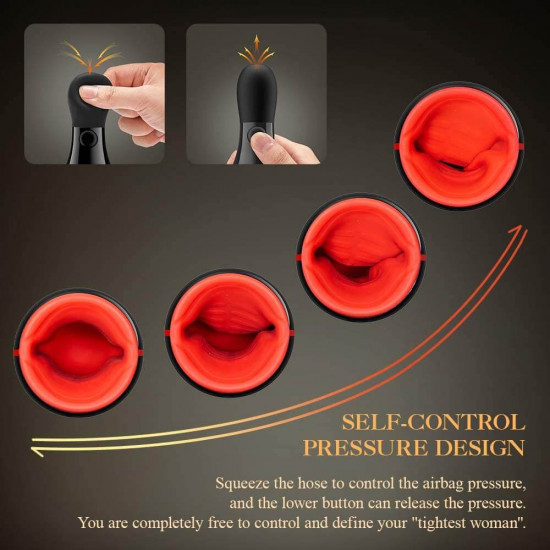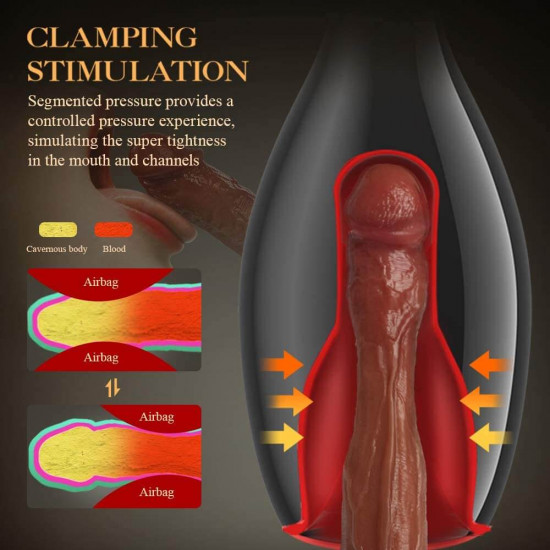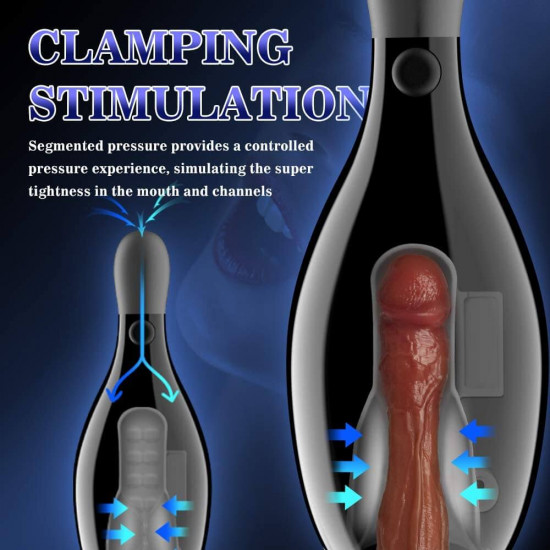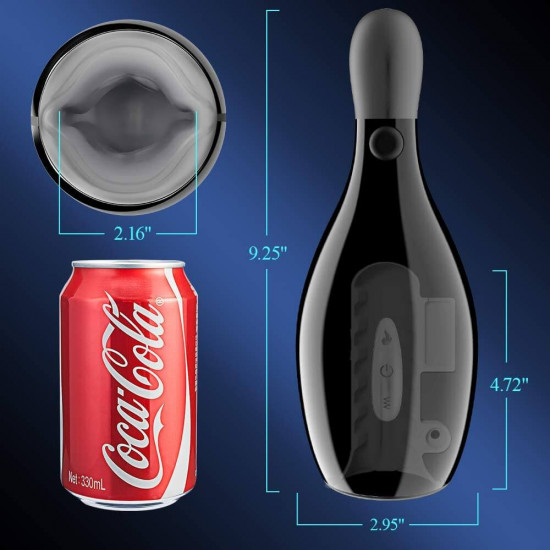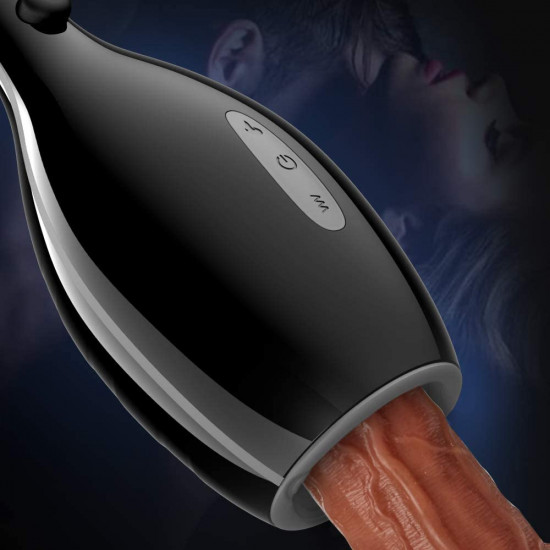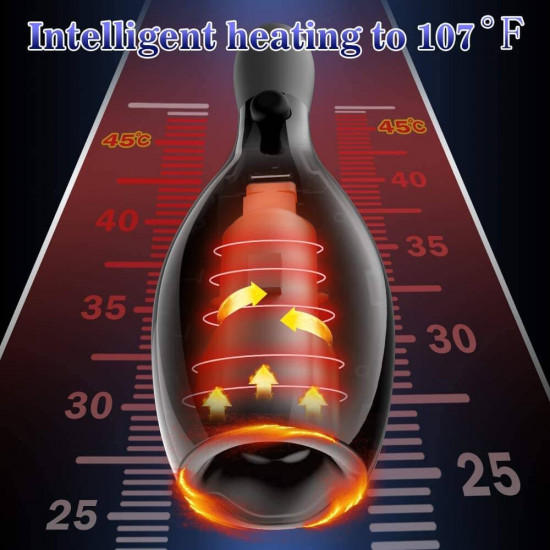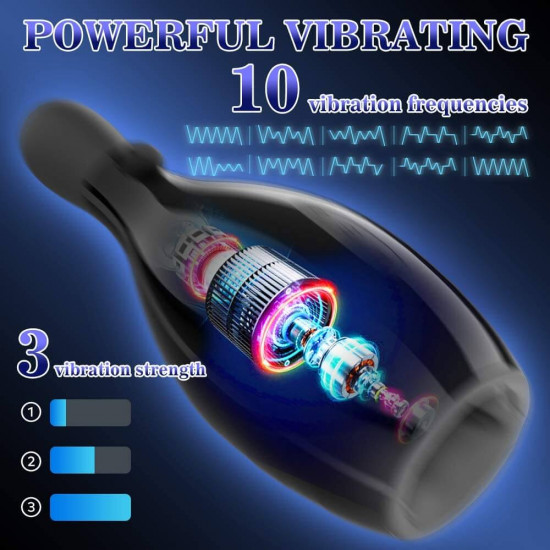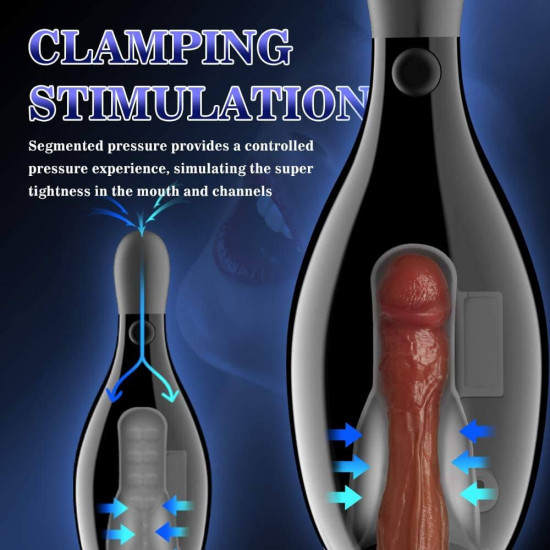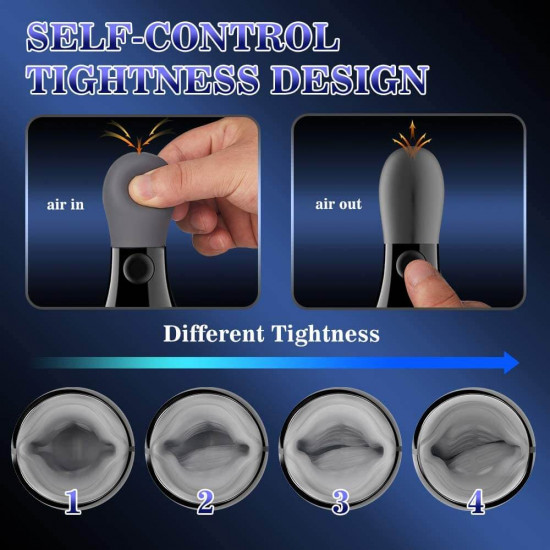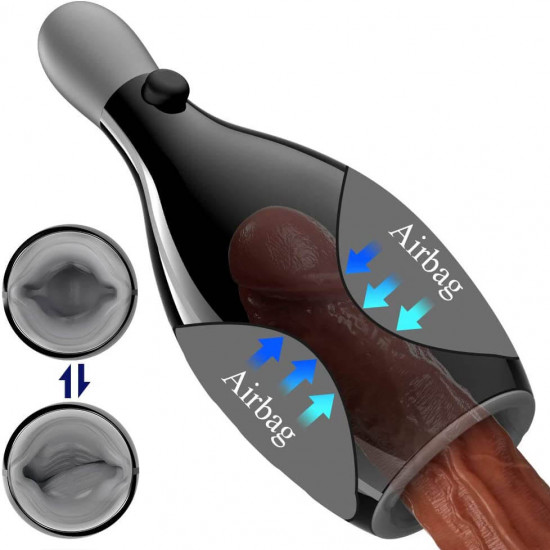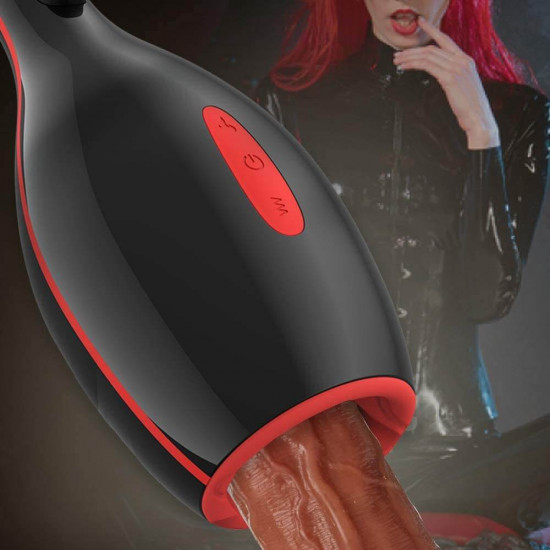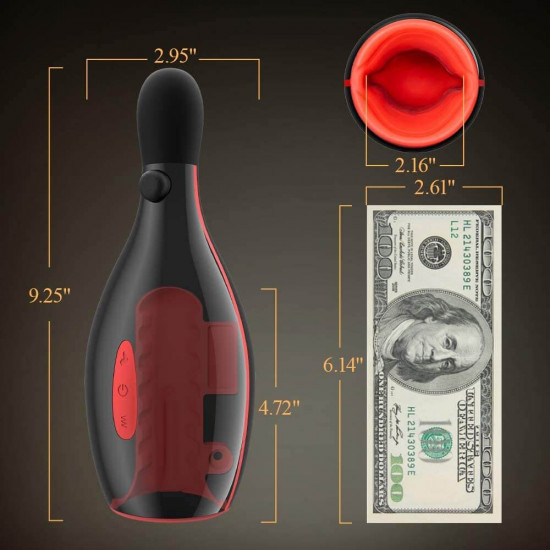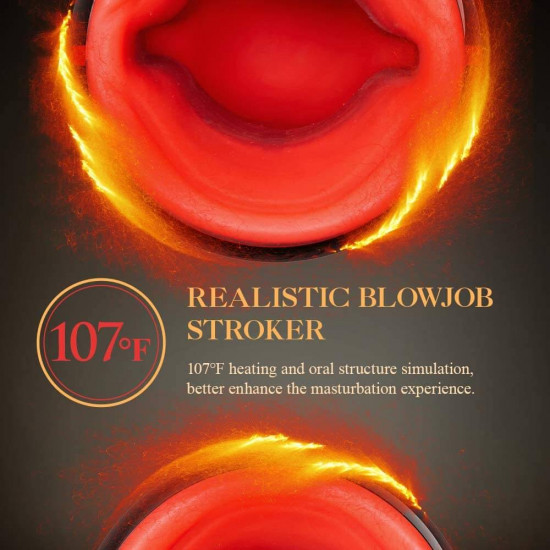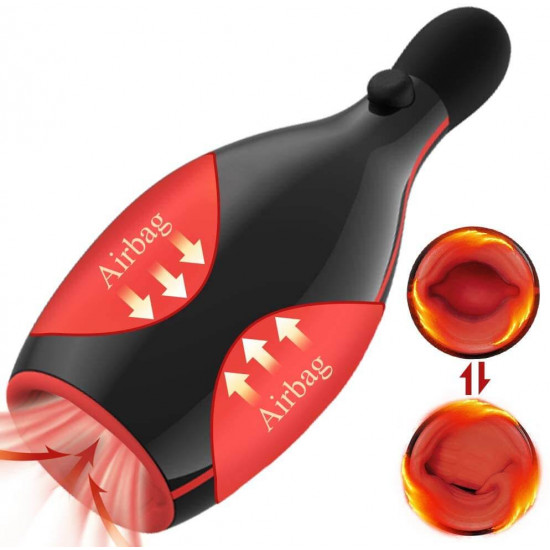 -15 %















clamping vibrating male masturbator cup with adjustable pump
Features:
1. CLAMPING MASTURBATOR CUP: The two adjustable airbags in this exclusive clamping male masturbator give you the tightest fit possible. The glans or penis are suddenly pinched when the airbag pressure is increased! It makes you think of the smooth and hard lips that aid in masturbation or the sudden, tight hands that lift and lower your brother. You are free to insert ideas that you have!
2. ADJUSTABLE PUM CONTROL STROKER: A rubber tube covers the top of a blowjob toy that resembles a bowling ball. Squeezing the airbag controls the pressure; clicking the spherical button below releases the pressure. In contrast to conventional electric button controls, it does not have a fixed pressure mode; instead, the pressure can always be changed by you in accordance with your preferences, bearing capacity, and mood.
3. DIFFERENT VIBRATING MODES: The potent vibration sense rubs your penis in all directions with its 10 types of vibration frequency and 3 types of vibration intensity. For a more realistic oral sex experience, the inside lines of the electric masturbator for males mimic the mouth palate. 107°F heating can be chosen at will.
4: MASTURBATOR OR PENIS TRAINER: This item functions as both a penis trainer and a masturbation cup. Exercise can help you live longer and have more endurance. You can select the level of clamping and the intensity of the vibration to workout in a cyclical manner, take a break when you need to urinate, and then repeat the process. Additionally, it can assist you in getting an erection rapidly so you can surprise her with a lightning-quick insertion.
5: Size: The male masturbator toy's dimensions are 9.25" x 2.95", 4.72" for insertability, and 2.2" for the thickest insertable penis diameter.
Fully closed airbag
A slight degree of closure allows you to feel the tightness of the girl's mouth or vagina. A high degree of closure you may feel pain. Please adjust according to your own needs.


WHY IS THIS MALE MASTURBATOR CUP UNIQUE?
You can find other clamping masturbation cups online, but there is no second toy that can freely control the degree of clamping and can be fully closed.
There is no fixed mode for its clamping. You can control the size of the internal airbag expansion by squeezing the adjustment pump at the top to obtain a different sense of squeeze. Cooperate with the thrusting action to stimulate different parts of your bro!
Air release button: One key to release all pressure.
An adjustable clamping male masturbator;

10 vibrating modes and 3 vibrating strength;

107°F Heating is available;

The insertable length is 4.72, and the insertable diameter is 2.2"
How to Use

Clamping Pump: Continuous extrusion can clamping and shrinking;

Air Release: Press to relax under pressure;

Heating: Press to start heating function

ON/OFF: Power button and click to switch the vibration strength;

Frequency button: Click to switch the 10 vibration modes.

IPX6 Waterproof

The male sex toy is IPX6 waterproof grade. It's easy to clean after using. But please take care don't let the water into the button part, because the motor place in it.

USB Rechargeable

USB Rechargeable

The vibrating masturbator is USB rechargeable and the high-quality battery can last more than 1 hour with 3 hours full charged. You can easily charge by connecting to your phone iPad and mobile power anytime.
Stock:

In Stock

Model:

clamping-vibrating-male-masturbator-cup-with-adjustable-pump

SKU:

clamping-vibrating-male-masturbator-cup-with-adjustable-pump