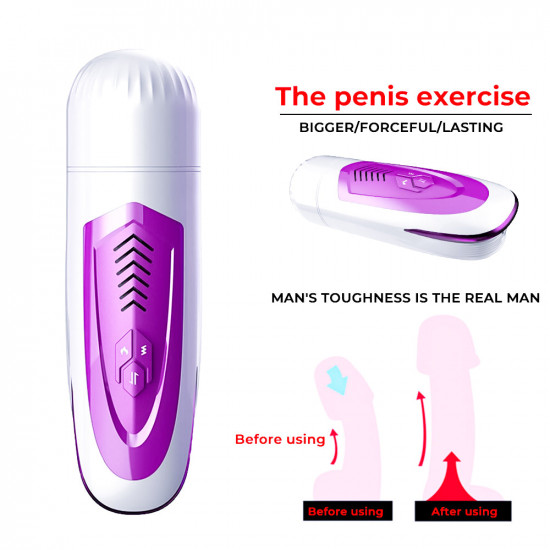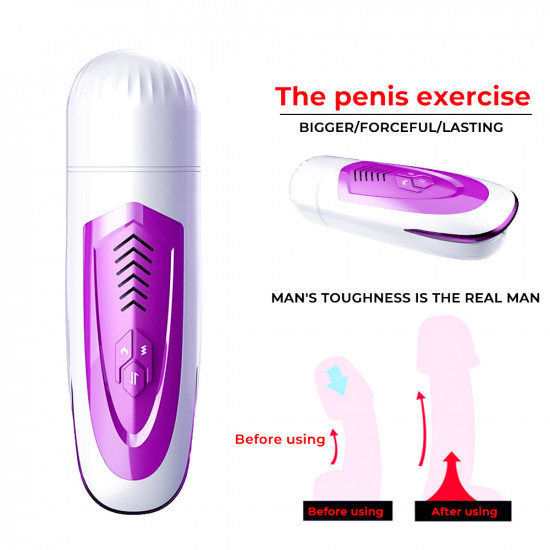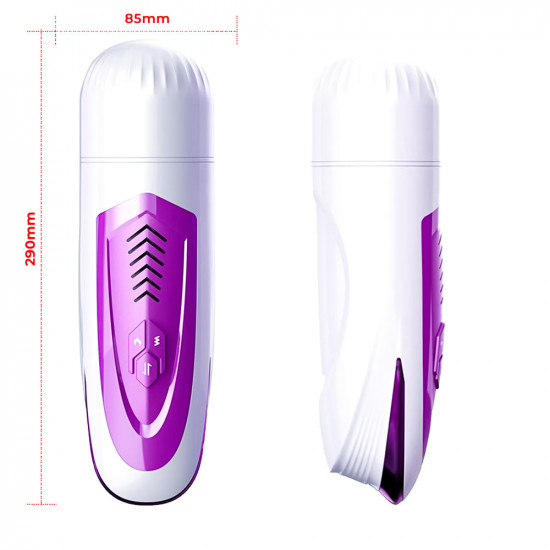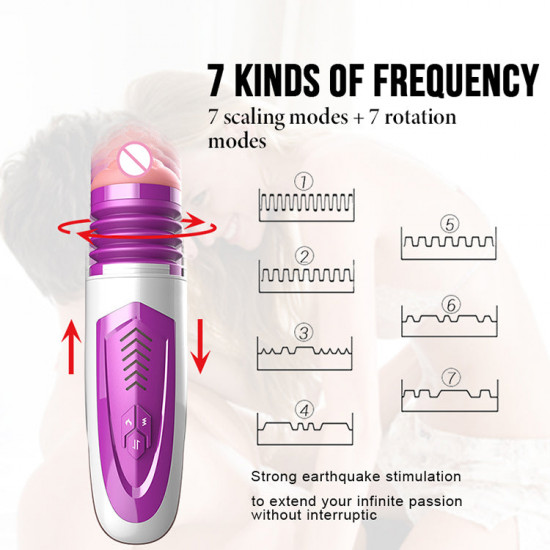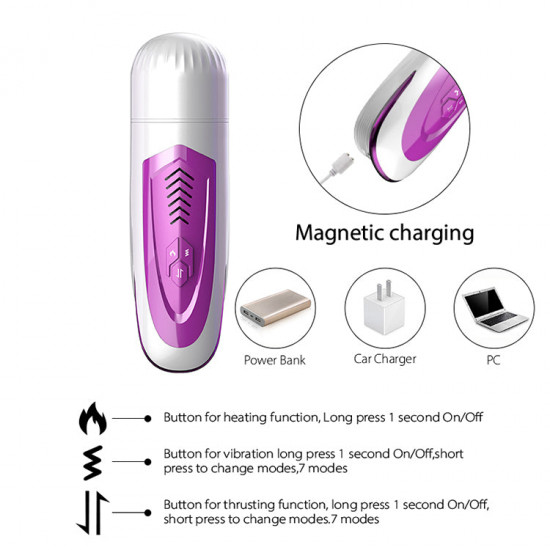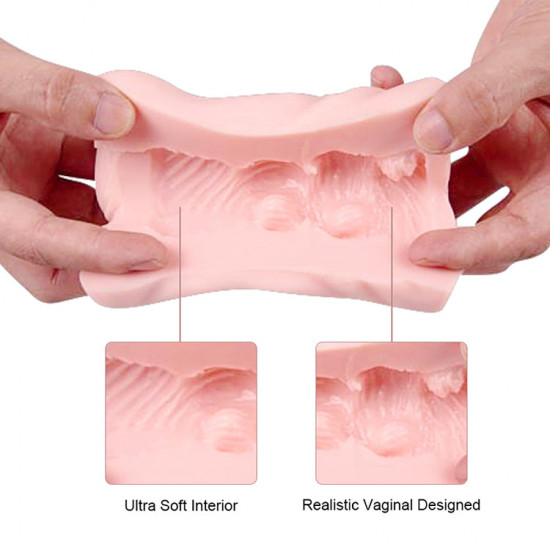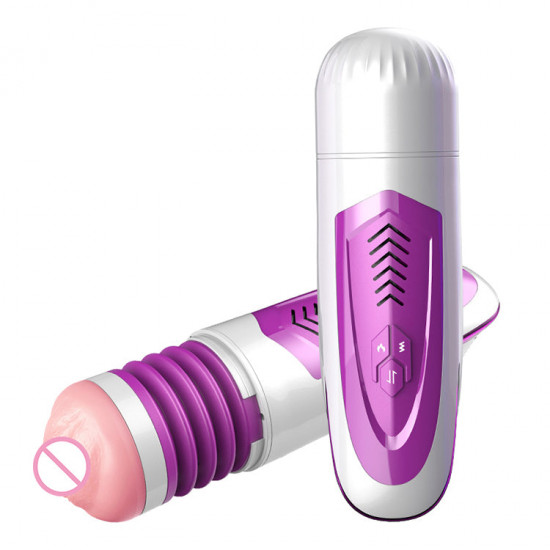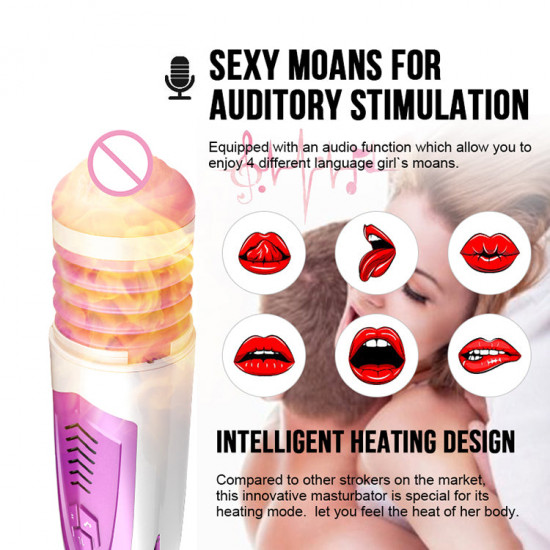 -15 %







dibe ff95 fully automatic telescopic heating voice male masturbator
Masturbation combined with adaptive exercise can help you become a tough guy more quickly. Clever telescoping, trembling, and intelligent black technology make up the male sex toy vagina.
Complete intelligent induction collision technology that combines depth, strength, and speed. You will experience intense sex pleasure of the adsorption variety every time you swallow or stretch. The comfort of the interior and the new soft glue are unfathomable. Restore the vaginal temperature by modeling the actual human body temperature design.
In order to capture the action frequency, this vaginal pocket pussy toy combines pulse shock with collision, 7-frequency telescopic + 7-frequency pulse shock + heating. There are a total of 50 modes available for you to select from.
Your quick motions and her frantic calling will be timed to match. Your ears are filled with the voices of numerous lovely women. The supple, soft substance is odorless. There is no need to be concerned about sanitation because the liner can be taken out and cleaned simultaneously.
Specifications:
Name: Faraday FF95 Maturbation Cup
Brand: Dibe
Size: 290mm X 85mm
Material: ABS+TPE
Power Supply: polymer battery
Rated Voltage: <3.7V
Rated Current: <1A
Battery Capacity: 600mAh
Heating Mode: constant temperature 42℃
Telescopic mode: 7 kinds
Vibration Mode: 7 kinds
Noise index: < 65 decibels
Waterproof: Yes
Function: Telescopic vibration,voice, heating
Sucking times: 3000times/min
Heating characteristics: Heat up quickly, Intelligent temperature control, Overheating protection, Anti-leakage design

Features:


1. It is constructed of superior materials that are secure for your body.
Intelligent collision and tactile wall propulsion are included in the 2.7 frequency expansion, intelligent expansion, and motion frequency capture.
5.D soft particles, 3.360° omnidirectional, compact with stimulation.
4. A temperature design that simulates the human body, complete with an intelligent chip and a temperature control system, heats up quickly and consistently.
5. Built-in induction chip with intelligent expansion and contraction and AI intelligent mechanical structure concept.

Tips :

1. Please allow slight deviation for the color and measurement, thanks!
2. To keep your health ,Please wash it before and after you use it.
3. Store in a cool,dry place,out of reach of children.
4. Your privacy is the utmost importancto us. We promise send your products in secret condition, the packaging without any pictures and words about sex.

Package:
1 X Maturbation Cup

Why Choose it?

Reduce sensitivity: Fully wrap the glans to massage, reducing glans sensitivity and train your endurance.

Massage sponge body: 3D channel particles massage your penis in all directions, increasing strength and hardness effectively.

Weakening the sensitive nerves: stimulating the sensitive areas constantly, increasing time and endurance effectively.


Inductive telescopic trio:

1. Absorbable induction body, 360 ° all-round induction interaction, intelligent chip captures every feeling of penis change.

2. Induction breathing, induction breathing every in and out. When you insert and enjoy, the whole masturbator wraps like hundreds of small tongues. Meat particles, furrows, and raised folds are more likely to stimulate your sensitive points of penis. Pocket pussy male masturbation cup will tightly wrapped your penis when you pull it out, which is so comfortable and unforgettable.

3. Throughput induction. 360 ° all-round, 5D soft particles tightly wrap and stimulate.


Stock:

In Stock

Model:

dibe-ff95-fully-automatic-telescopic-heating-voice-male-masturba

SKU:

dibe-ff95-fully-automatic-telescopic-heating-voice-male-masturba