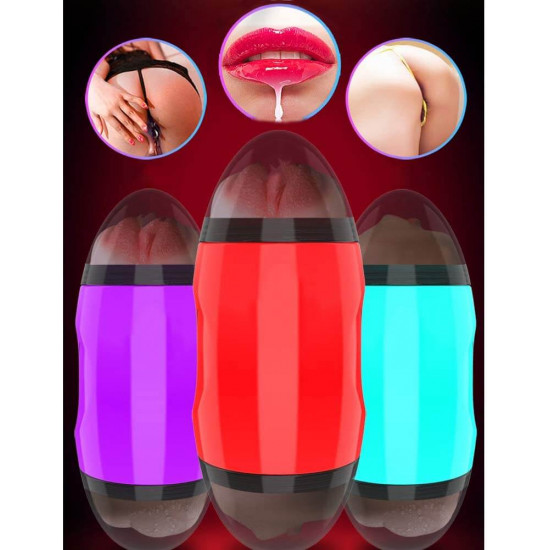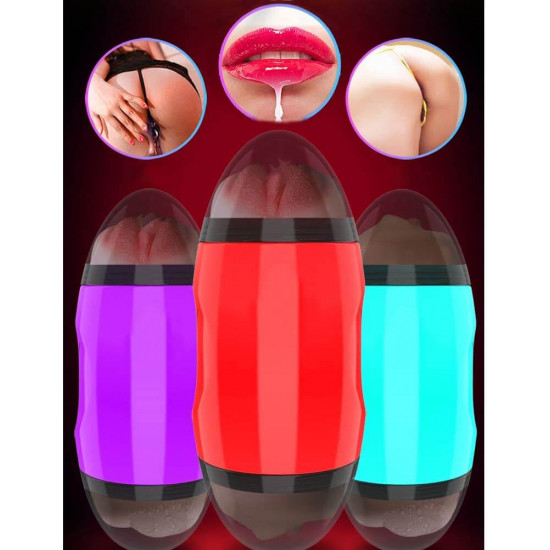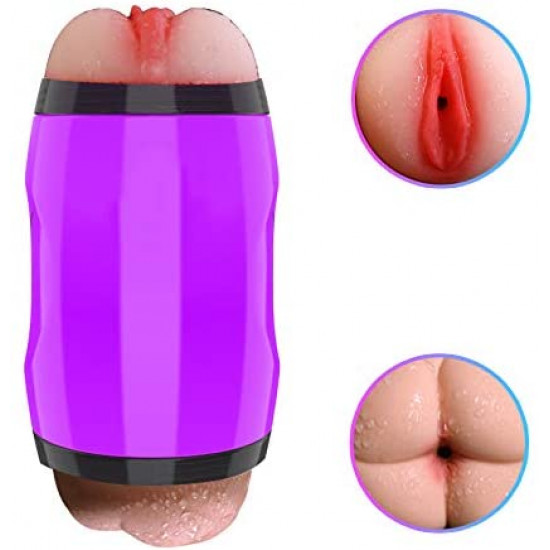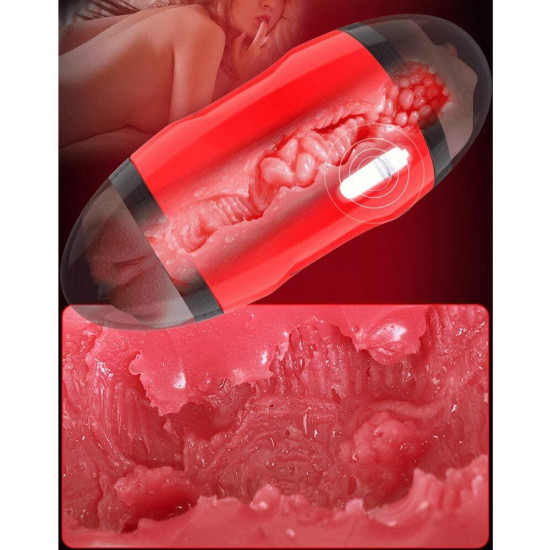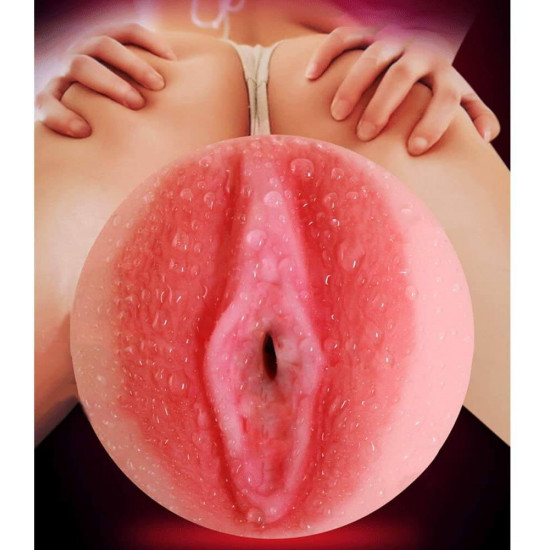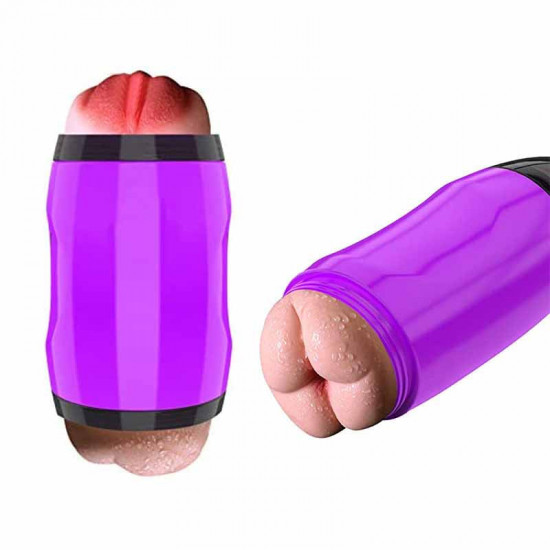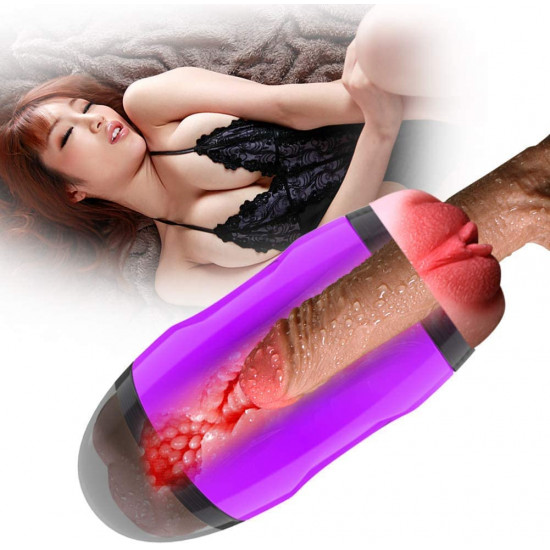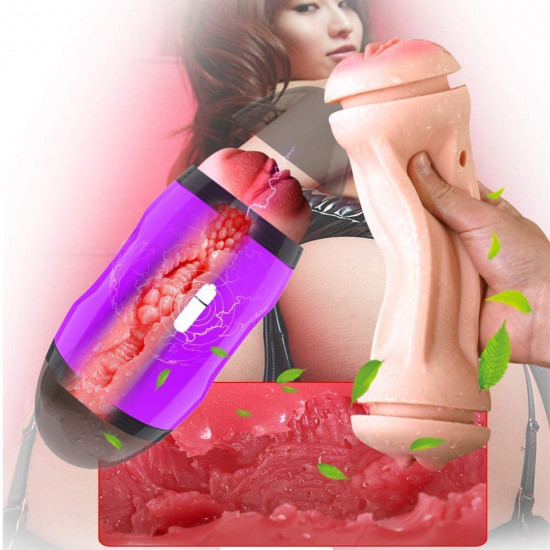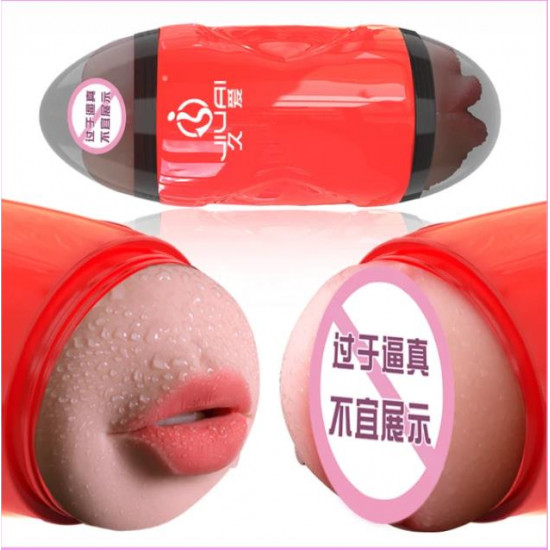 -15 %









2-in-1 stroker vagina & ass mouth masturbator penis pocket pussy
Two-in-one cheap multifunctional pocket pussy for men, 2-in-1 stroker vagina & ass may provide you with two distinct sex experiences. It will cover your penis tightly, allowing you to try to stop but being unable to. Pocket pussy sex toys are tight and gentle sex toys for adults. There are several holes that excite your nevers in entirely different ways, making them one of the best pocket pussies. Clamp your penis with realistic particles for a completely unique experience. Fucking pocket pussy has a detachable, three-session body that makes it simple to clean before and after use. Since pussy pocket is made of high-quality silicone that is waterproof, you can use it without condoms.
Specifications:
the hue black
Dimensions: 18.5" x 7"
2 in 1 Masturbator type. Labia, anus, and mouth with teeth and tongue
Component: flexible silicone
Size: 525 g
Mouth and pussy in red
Pussy and Anus, purple
Mouth and Anus: Blue
Features:
A two-in-one masturbator With its genuine vagina on one side and a woman's mouth, soft tongue, and deep throat on the other, this masturbator will make you feel as though you are having sex with a real girl. You will also appreciate the realistic blow job sensation. Additionally, the anus will increase your sex enjoyment.
2. Men feel somewhat lifelike because the elastic material fits any size while offering really powerful suction. For a better experience, it is advised that you use it with a water-based lubricant.
3. High-quality construction: This pocket pussy is manufactured of TPR, a material that is odorless, flexible, and skin-friendly. Fantastic touch experience. Lightweight, non-greasy, and abrasion-resistant Lasting Shape.
Tips:
This toy is simple to operate and maintain. Its material is flexible, water-based lubricant is advised to use with it for a better experience, and cleaning it is quite simple—just run soapy water through the channels.
Why Choose this man using pocket pussy?
1. Easy to clean and store after repeat use.
2. Vaginal, anus and mouth design, one toy dual-use, multiple flying experience
3. Safe and tasteless soft silicone, safe to enjoy
4. Fashion brands
Package:
1 X 2in1 Pocket pussy
Stock:

In Stock

Model:

2in1-realistic-vagina-mouth-masturbator-hands-free-suck-penis-po

SKU:

2in1-realistic-vagina-mouth-masturbator-hands-free-suck-penis-po