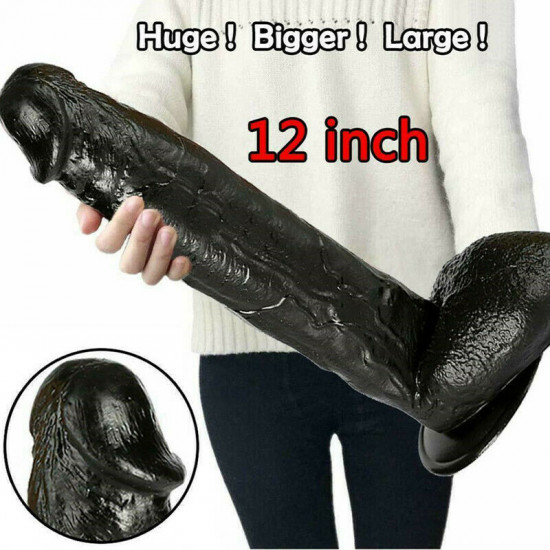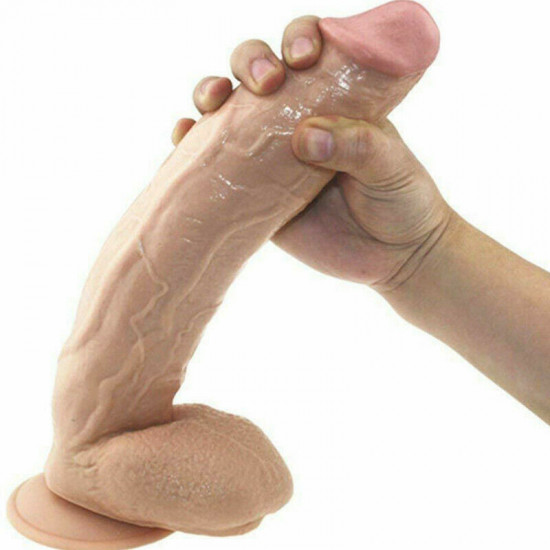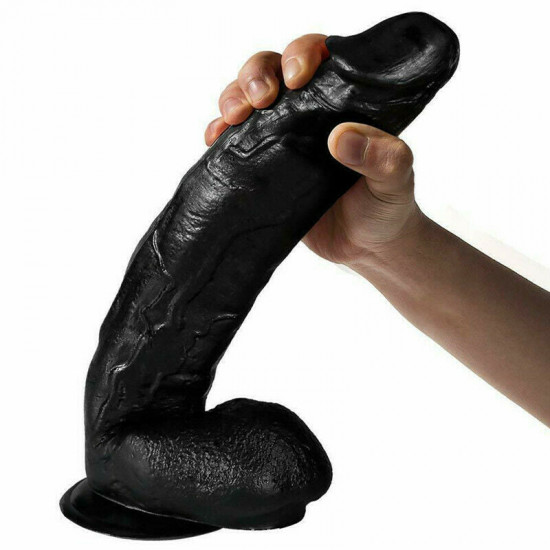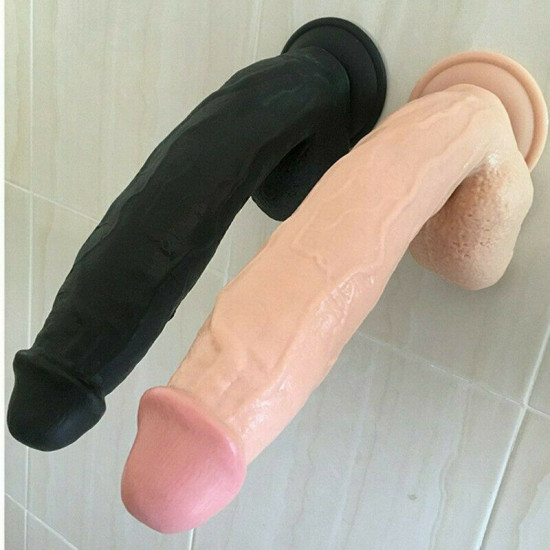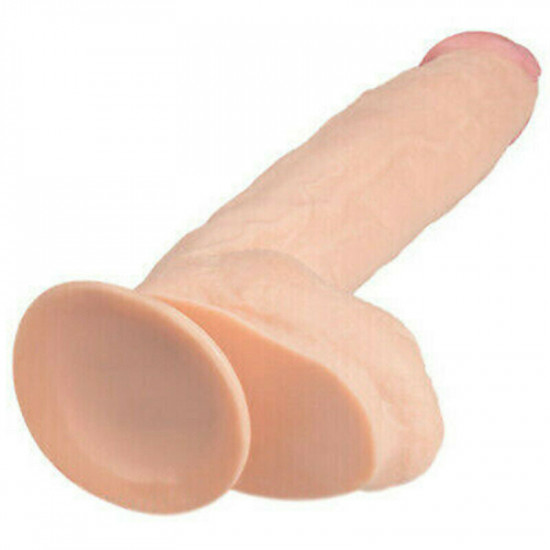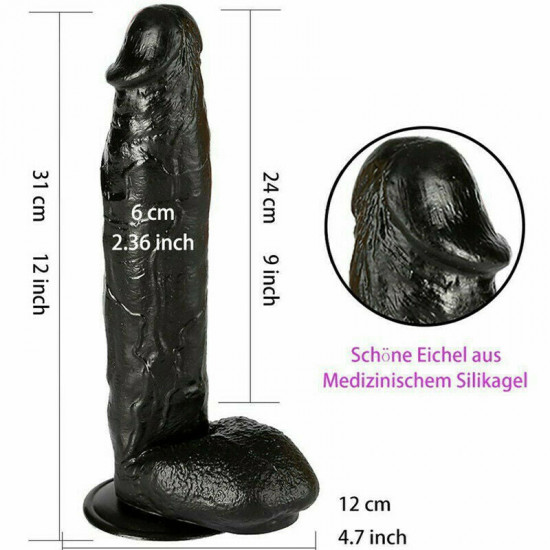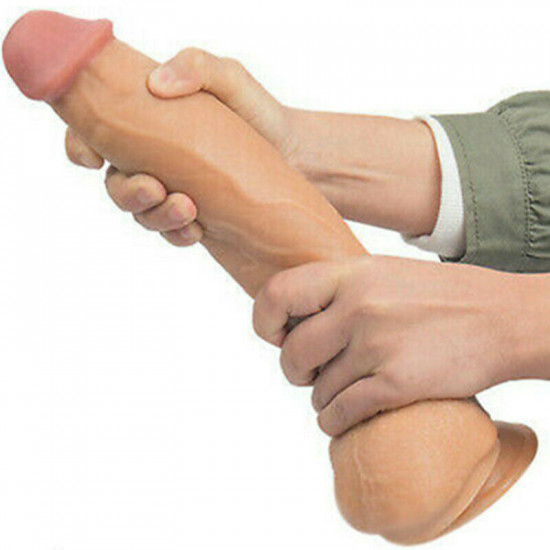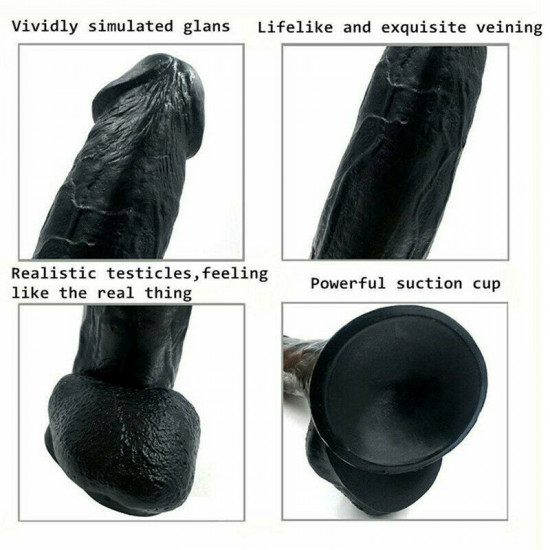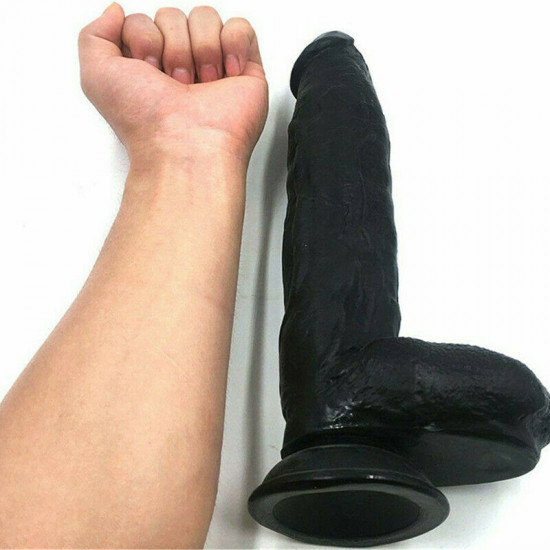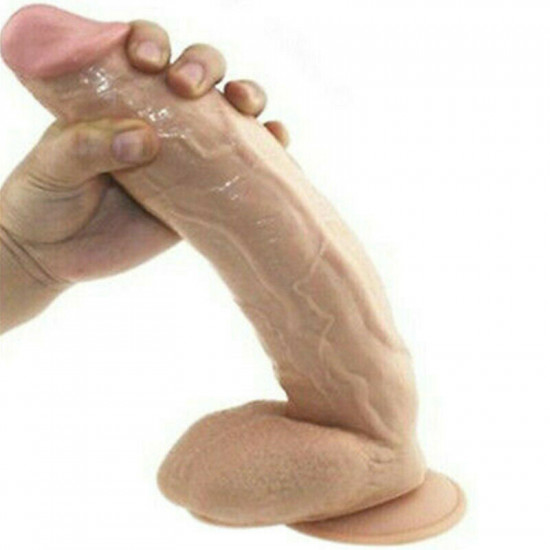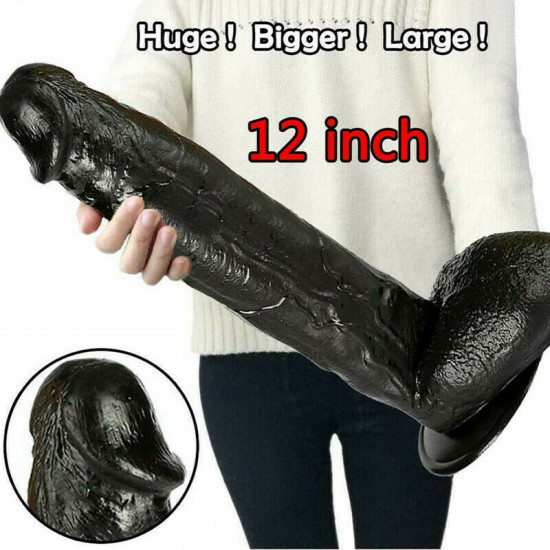 -15 %











12 inch huge dildo powerful suction base dong soft penis toy
Not happy with the size of the penis? Try out this enormous, lifelike dildo right away. Huge Dildo is a waterproof, plush, 12-inch penis toy for women's sex. You can use the lifelike soft penis toy from Soft Dildo anyplace without having to worry about it falling out thanks to its powerful suction cup. There is adequate depth in the 9-inch insertable length suction base dong sex toy for you to engage in some thrilling activities. Silicone dildo is a smooth-surfaced, flexible sex toy that is simple to use and clean. You can use the safe material soft dildo without having to worry because it contains no toxic elements for your body. You should only use this enormous dildo with silicone- and water-based lubricants. The anus, g-spot, and clitoris are frequently stimulated using ultra-soft huge dildo. It feels like a real penis thanks to the silicone penis' realistic curves, lips, and ridges, thus owning one is worthwhile. Almost all strap-on harnesses are compatible with suction base dildo.
Specifications:
Large, soft dildo
Rubber-like silicone
Applications include anus and clitorial
gender: female
length overall: 12 inches
9 inch is the longest insertion length.
Shaft diameter: 2.3 inches
Size: 900g
feature 1
REALISTIC SENSATION AND FEEL - A specially crafted mold simulates the length, girth, and sensation of a large penis. 9.5" insertion length, with sit-and-bounce balls at the end. Fully waterproof, incredibly simple to clean, and universally applicable.
The softest, strongest lifelike dildo you've ever used is made of 100% MEDICAL GRADE BODY-SAFE SILICONE (no odor). not like terrible silicone, won't cause rashes or abrasions. You can tell that this is a true premium adult toy for sex play because of the difference in quality.
This realistic adult dildo for men and women is very flexible with pleasure-activating ridges that are custom-made to hit pleasure hot points during use (some you didn't even know you had). Almost any flat surface can be attached to by a powerful suction cup. even at the height of pleasure, holds firm.
EXQUISITE WORKMANSHIP - Lifelike and exquisite veining, a strong suction cup, realistic testicles that feel authentic, vividly replicated glans. A luxurious dildo made of the finest materials and wonderfully soft.
Descriptions:
Realistic dildo with superb craftsmanship, delicate, high-grade silicone that is 100% safe for the body, Similar to a real person, the erection of the coronary sulcus and blood vessels in front of you might give you a true vision and allow you to enjoy yourself twice! Is the ideal tool for contemporary independent female masturbation. Just be aware that an advanced player should use this size.
Features:
Most strap-on harnesses first.
with soap and water, it can be cleaned fast and easily.
This adult dildo for both sexes has a realistic feel to it.
can be used safely with lubricants that are silicone- and water-based.
Works great for both anal and vaginal play; exceptionally soft so won't cause tears.
Easily activates pleasure centers inside of you that you haven't been able to access previously (including g-spot, p-spot and others).
has extremely lifelike curves, lips, and ridges that are supposed to feel like a real penis.
Package:
1 enormous soft dildo
How to Apply:
Use with a lubricant that contains silicone or water is advised.
Before and after each use, clean.
Keep away from children in a dry, secure location.
Stock:

In Stock

Model:

12-inch-huge-dildo-powerful-suction-base-dong-soft-penis-toy

SKU:

12-inch-huge-dildo-powerful-suction-base-dong-soft-penis-toy