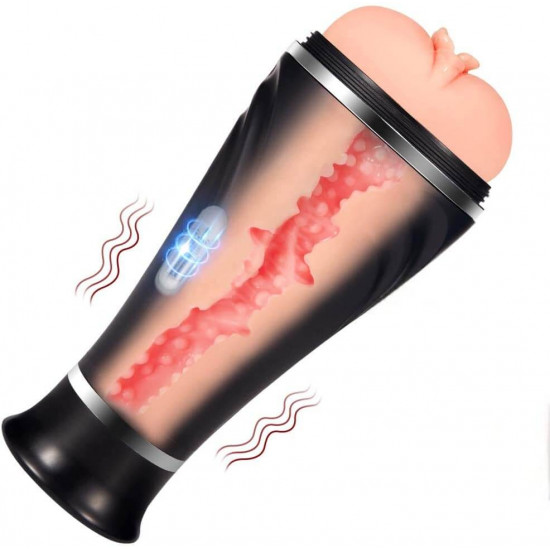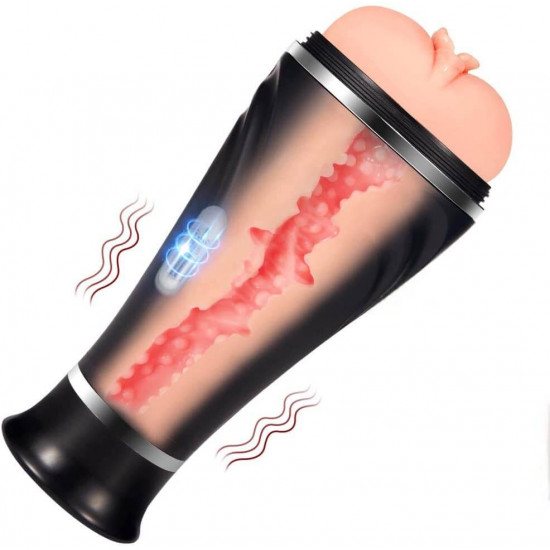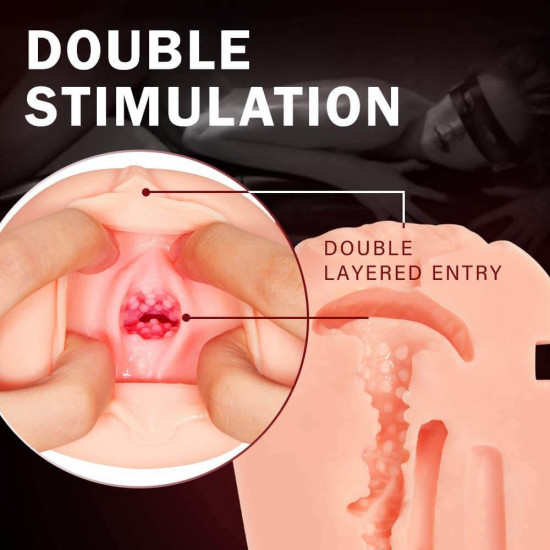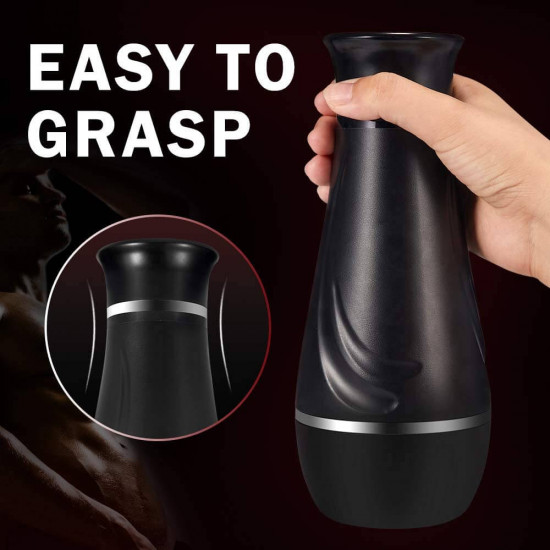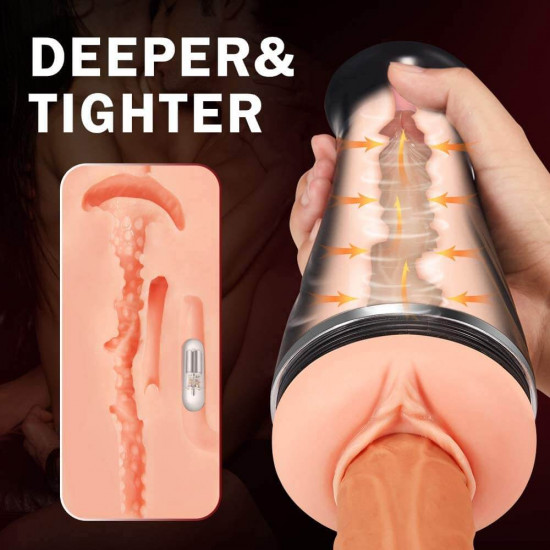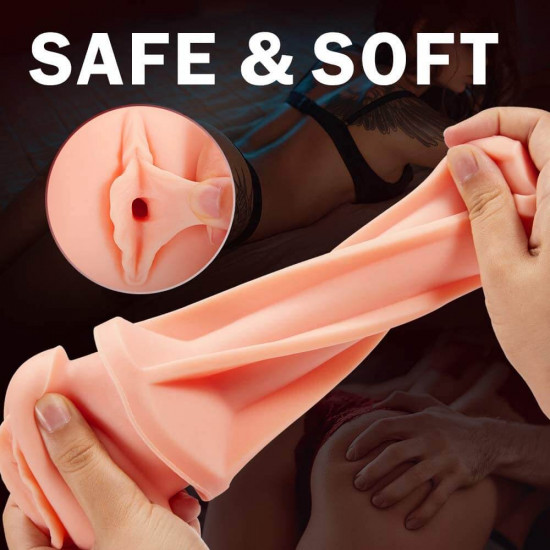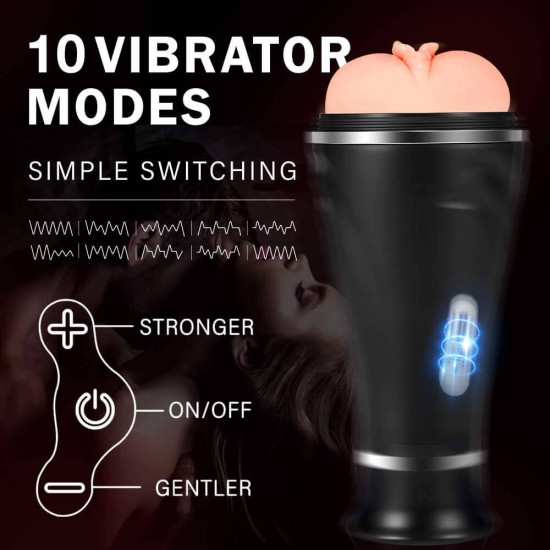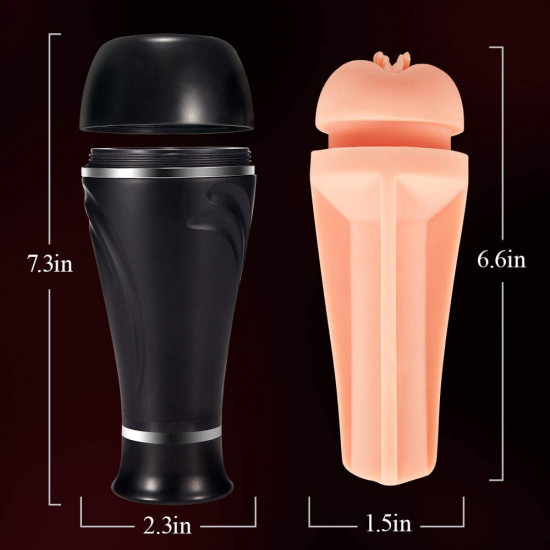 -15 %








10 vibrating virgina pussy stroker adult sex toy
Features:
LABA DOUBLE-LAYERED A revolutionary double-layer labia vibrating male masturbator cup. You can only enter the realistic tunnel by sprinting into the second entrance beneath the labia minora. Your cock is tightly bit by two layers of tiny lips, resembling a virgin sheepishly closing up her hole. You can thrust swiftly and experience the most pleasure.
10 VIBRATION MODES There are 10 various vibration modes and frequencies in this male masturbation. Your sensitive belt might feel a strong vibration from the root to the glans that is difficult to feel with your hands. You can quickly trigger an orgasm under the stimulation of various vibrational frequencies and shoot deep into the woman.
TIGHT VAGINA & SAFE MATERIAL The body-safe TPE used to create the replicated pocket pussy features realistic textures and raised particles that can stimulate you in different ways. It's really like having sex with a real woman when you use this masturbator toy. Your penis is sucked from the glans to the root through the narrow aperture that enters the vagina. Her inside texture rubs your cock as you pierce her deeply and close your eyes. Her inner wall can have an unthinkable grip because to the way one end is designed.
Non-slipping and easily operated
High-quality ABS is used to construct the male masturbators cup's outer shell. When used, the shape is simpler to grasp. When grabbing and thrusting, it is difficult to slip, even if your hands are lubricated. The intensity of this pocket pussy may be changed with the three buttons at the bottom. The process is incredibly convenient and easy.









QUIET NIGHT

Close the door and have a good time on a quiet night. Because the electric masturbator cup makes a noise that is less than 55 decibels, you can have private enjoyment without being concerned that your family will find out.

HOW TO CLEAN

This male masturbator stroker has a detachable outer shell and inner tube. You can clean it using the following procedures following each use: 1. Disentangle the shell and the sleeve. 2. After cleaning the sleeve with water and soap, rub the channel inside with your fingers, squeeze out the water, then dry it off and store it somewhere that is not exposed to direct sunlight. To extend its life, we strongly advise using talcum powder or cornstarch after drying. 3. Use a damp cloth to wipe the shell; the wired vibrator is not waterproof.


MAGNETIC CHARGING

You may get a better experience when using magnetic charging. You don't have to be concerned about the vibrating masturbation breaking when the charging wire slips and getting hurt. When the light is faint at night, there is no need to be concerned about failing to locate the charging port. To connect, simply point the charger in the general direction of the charging port.

Stock:

In Stock

Model:

10-vibrating-virgina-pussy-stroker-adult-sex-toy

SKU:

10-vibrating-virgina-pussy-stroker-adult-sex-toy